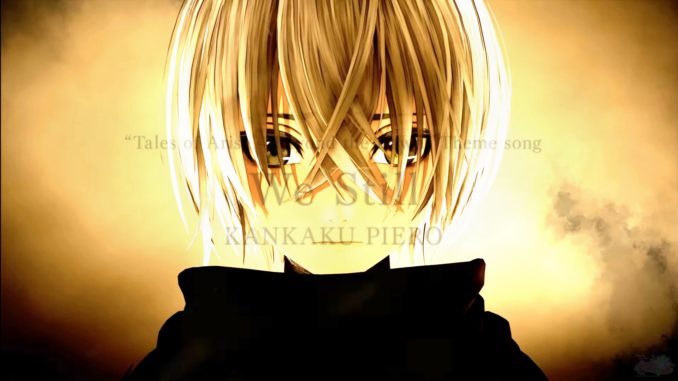 Announced via a new music video-ish trailer, Kankaku Piero returns to Tales of Arise with a new song.
The new theme song, "We Still" by Kankaku Piero is featured in a new trailer for the upcoming Beyond the Dawn DLC.
Kankaku Piero is also responsible for the game's main opening theme, HIBANA, which has both a Japanese version and an English version used in the localized main game. So far, We Still seems to be mainly Japanese. This makes me wonder if we're also getting a new animated opening just for the DLC? We'll know in a week!
The Tales of Arise: Beyond the Dawn DLC will be released November 9, 2023.
Tales of Arise

Tales of Arise
is the latest mothership title (new classification: original title) of the Tales of Series which was first announced during 
Microsoft's Press Conference in E3 2019
. The game was released for the PS5, PS4, Xbox Series X, Xbox One and PC Digital via Steam on September 9, 2021 for Asia and Japan and September 10, 2021 for the rest of the world. The game features use of the Unreal Engine 4 and works on the theme of tradition versus evolution of the series.
Info Page | News | Gallery | Official Website (US) | Official Website (JP)