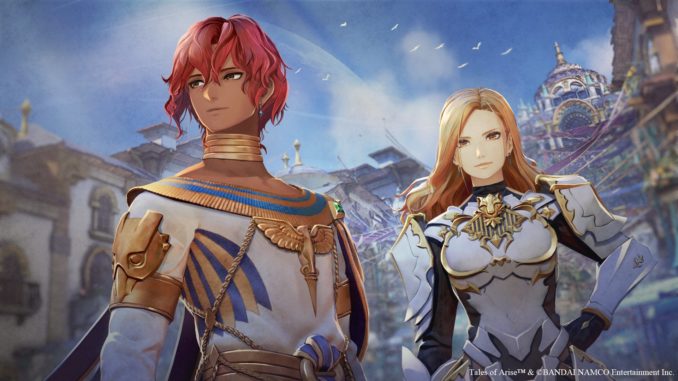 A new Tales of Arise's trailer from Summer Game Fest 2021 has just been released, along with the announcement of two new playable characters - Kisara and Dohalim!
Check out the new trailer below!
The trailer seems to talk about a new region, Elde Menancia, with the trailer hinting that the place seems to be a place where Renans and Dahnans are living together peacefully. Also announced in the new trailer are the last two playable characters of the game, Dohalim and Kisara. More information about them has been released via the press release:
Meet Dohalim and Kisara, the last two characters to join the Tales of Arise cast of characters, in this new trailer. 
The new video for Tales of Arise presents the region of Elde Menancia, a luxurious and diverse region of Dahna, and its capital of Viscint. Here players will meet Kisara and Dohalim, the last two characters to join Alphen, Shionne, Rinwell and Law in their quest to free Dahna from Renan oppression.
Dohalim il Qaras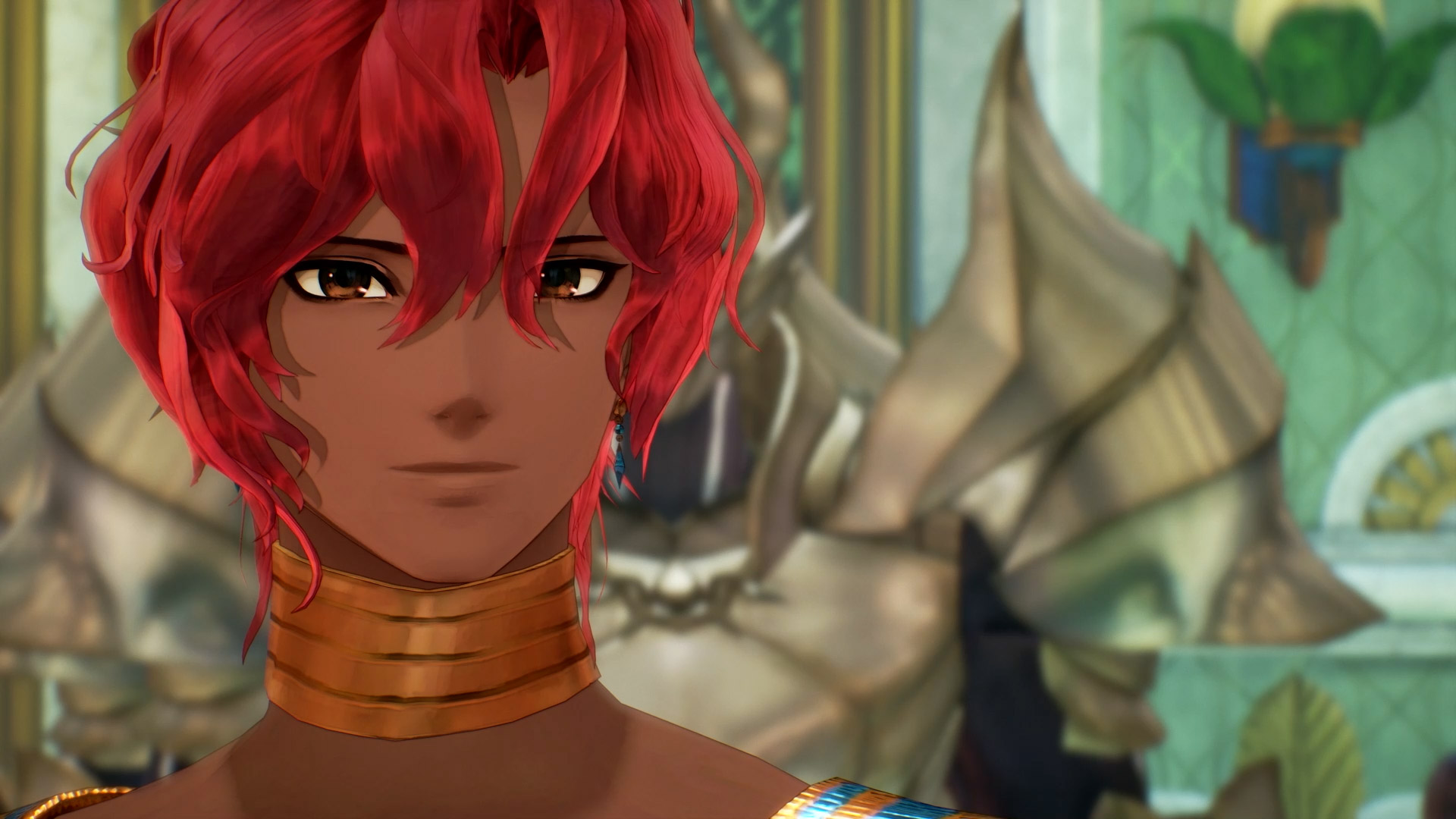 Voiced by Yasuyuki Kase. Dohalim is a Renan noble with very different feelings toward Dahnans compared to other Renans. He is a very well-mannered gentleman with a particular sensibility towards forms of art like music, poetry or antiquities. He fights using his rod with a mix of techniques and astral artes making him able to adapt to his opponents.
Kisara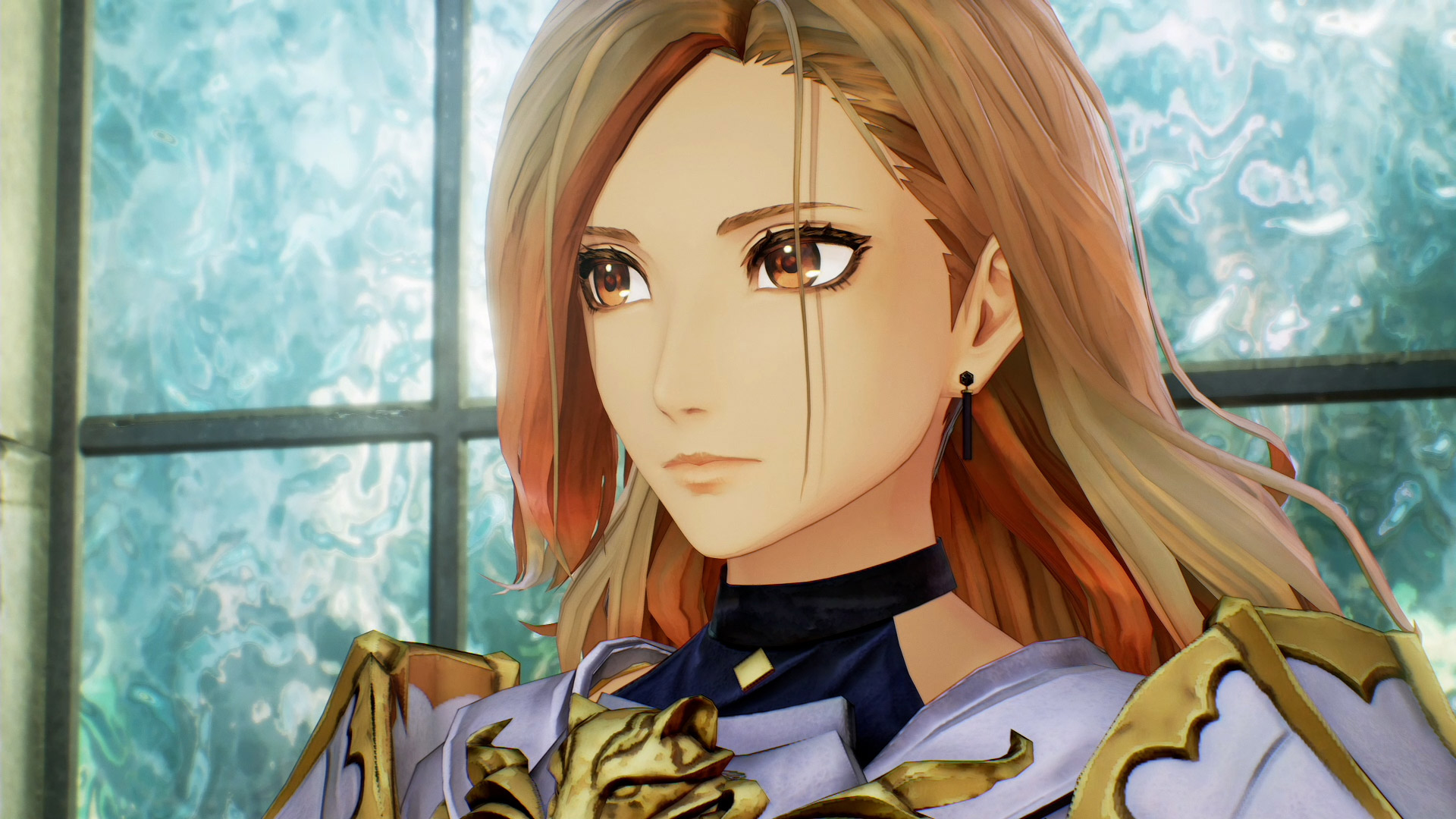 Voiced by Haruna Izekawa (who also voiced Teepo in Tales of Xillia). Kisara is a Dahnan soldier who accompanies Dohalim. One of the most powerful soldiers in the Dahnan army, she is also highly regarded by Renan soldiers, even while using their equipment. She uses her hammer and shield to deal strong damages in close combat, but can also use her shield to protect her friends while unleashing high-powered and wide-ranging defensive techniques. She is a firm believer that Renans and Dahnans should live in harmony.
In the new trailer, players can also discover some of the most spectacular attacks of Tales of Arise, such as Artes, one of Tales of staples, that will allow players to initiate and create devastating combos, and the Boost Strikes, very powerful attacks performed by two characters with the intent of giving a final blow to the enemies.
New Key Visual
In addition, new key visual art was released for the game, and it seems it will also be used as the main box art, at least, for US and Europe. No news yet if Japan will also be adapting this art.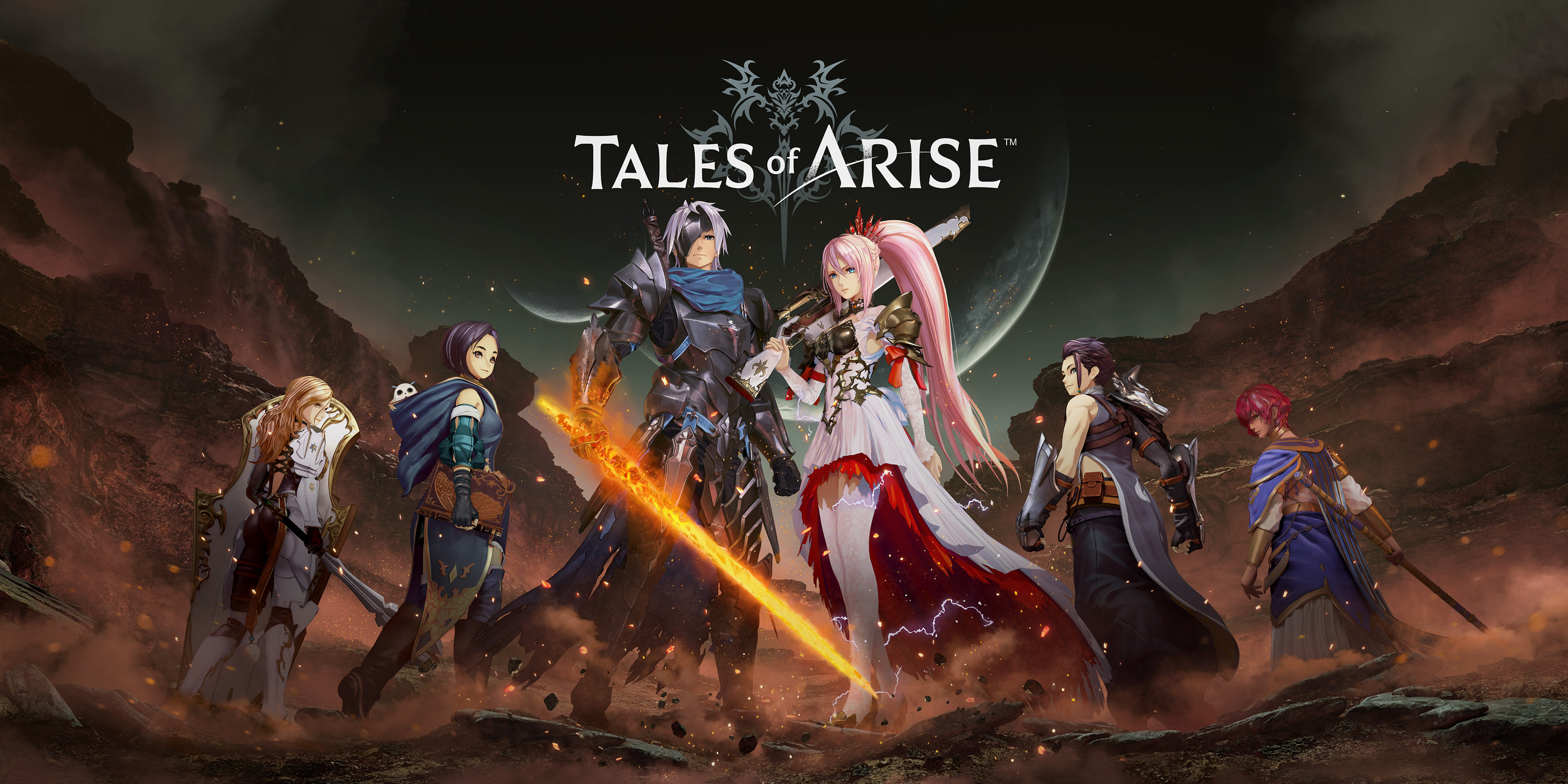 Live Stream Program
There will be a live stream program on June 18, 8:30PM JST onwards via YouTube featuring the voice actors of Shionne, Rinwell, and Law. They will also be playing a build/demo of the game.
Updated Costumes
The costumes included in the game's special bundles have also been updated, featuring the costumes for Dohalim and Kisara.
Tales of Arise
is now available at the following shops (
Note: Please keep in mind that we may receive a commission when you click on our links and make a purchase. This, however, has no bearing on our reviews and comparisons.
):

 North America:

 Europe:
Tales of Arise

Tales of Arise
is the latest mothership title (new classification: original title) of the Tales of Series which was first announced during 
Microsoft's Press Conference in E3 2019
. The game was released for the PS5, PS4, Xbox Series X, Xbox One and PC Digital via Steam on September 9, 2021 for Asia and Japan and September 10, 2021 for the rest of the world. The game features use of the Unreal Engine 4 and works on the theme of tradition versus evolution of the series.
Info Page | News | Gallery | Official Website (US) | Official Website (JP)