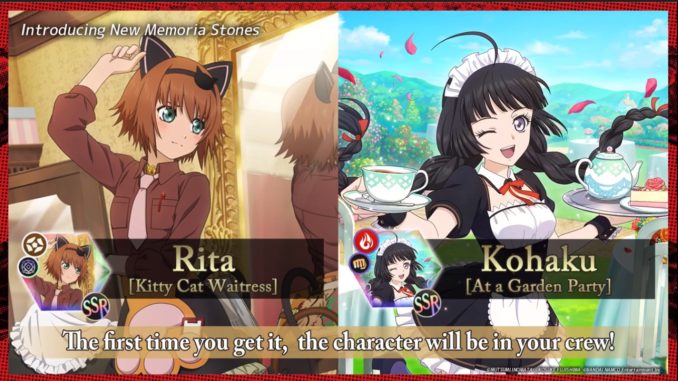 This first stream since the game's launch came packed with information about future developments.

Today's Tales of Crestoria 1 Million Worldwide Downloads Celebratory Program gave us more information about the version 1.0.4 update. (Note that this was featured ONLY in the japanese stream.)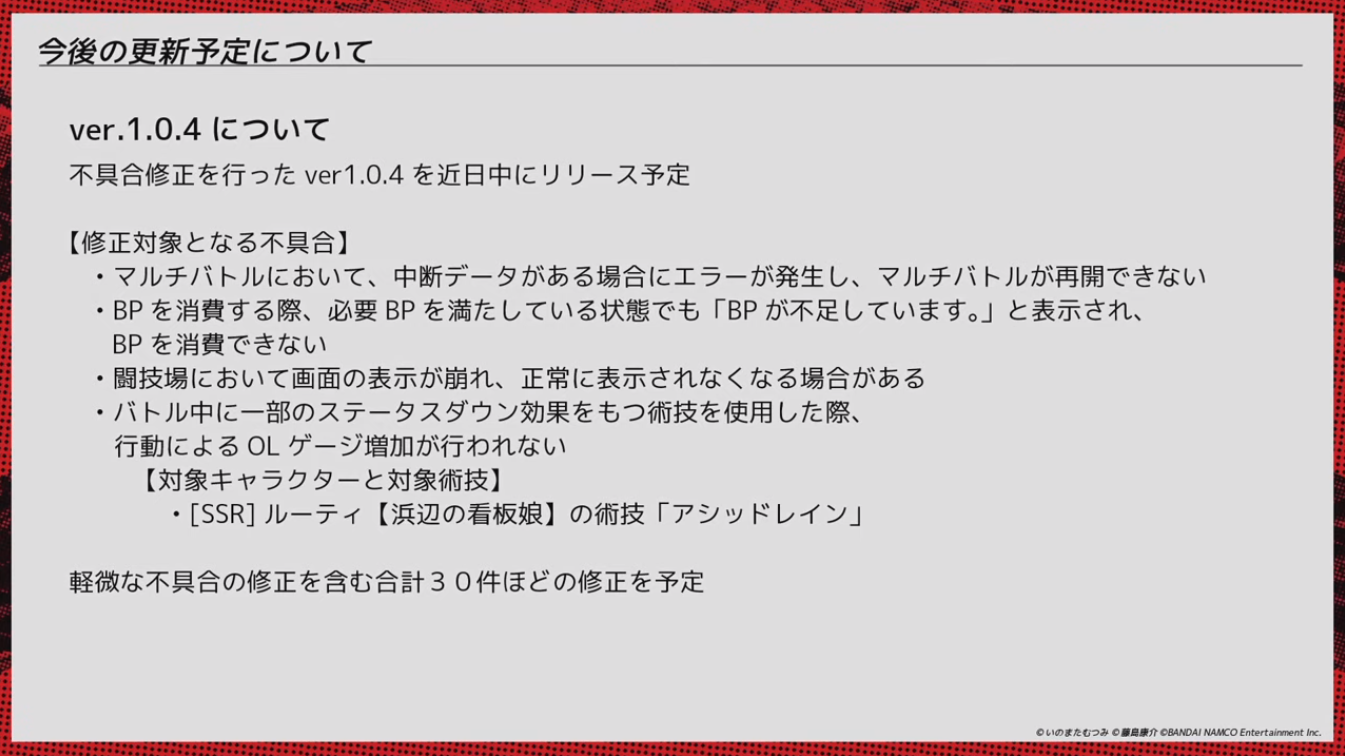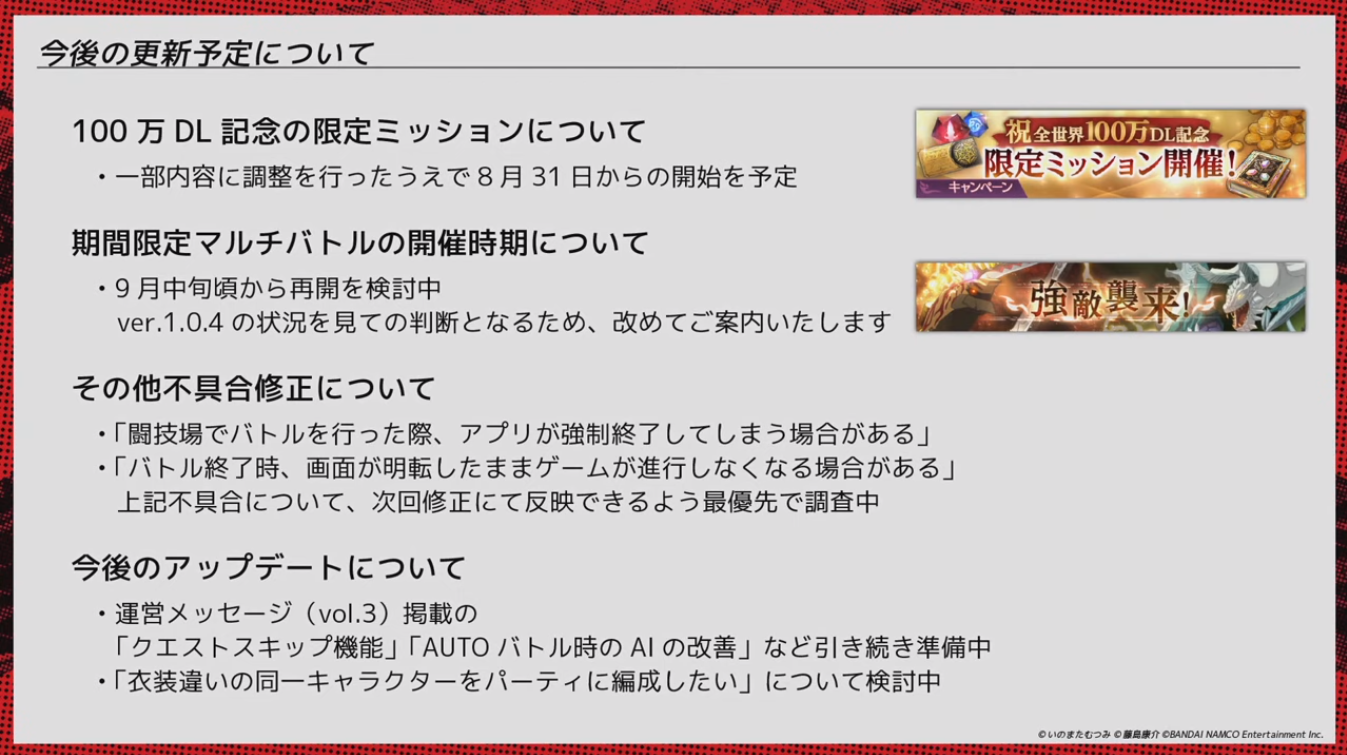 [Future Plans]
- Version 1.0.4 to be released soon. Focuses on bug fixes.
- Fixes include Raid errors due to interrupted data, not being able to assists raid even when having enough BP and Rutee [Deals at the Beach]'s Acid Rain not increasing the OL gauge whe used.
- Around 30 fixes planned, including minor ones.
- The 1 Million Downloads Commemorative Missions will start on August 31st with some adjustments.
- Ultra-Tough Raids planned to come back mid-September, depending on the situation after ver. 1.0.4 update.
- Arena fixes
- Stuff mentioned in Message from the Team (vol.3) - you can read it in-game.
- Using same characters (different units) in the party is being discussed.
---
Two new SSR units and their artes were also shown (together with new maid-themed attachments) during the stream!
Rita [Kitty Cat Waitress] and Kohaku [At a Garden Party] are part of the next gacha banner, likely to be tied with the next Limited Quest event.
---
Speaking of the next Limited Quest event, the stream also teased its characters!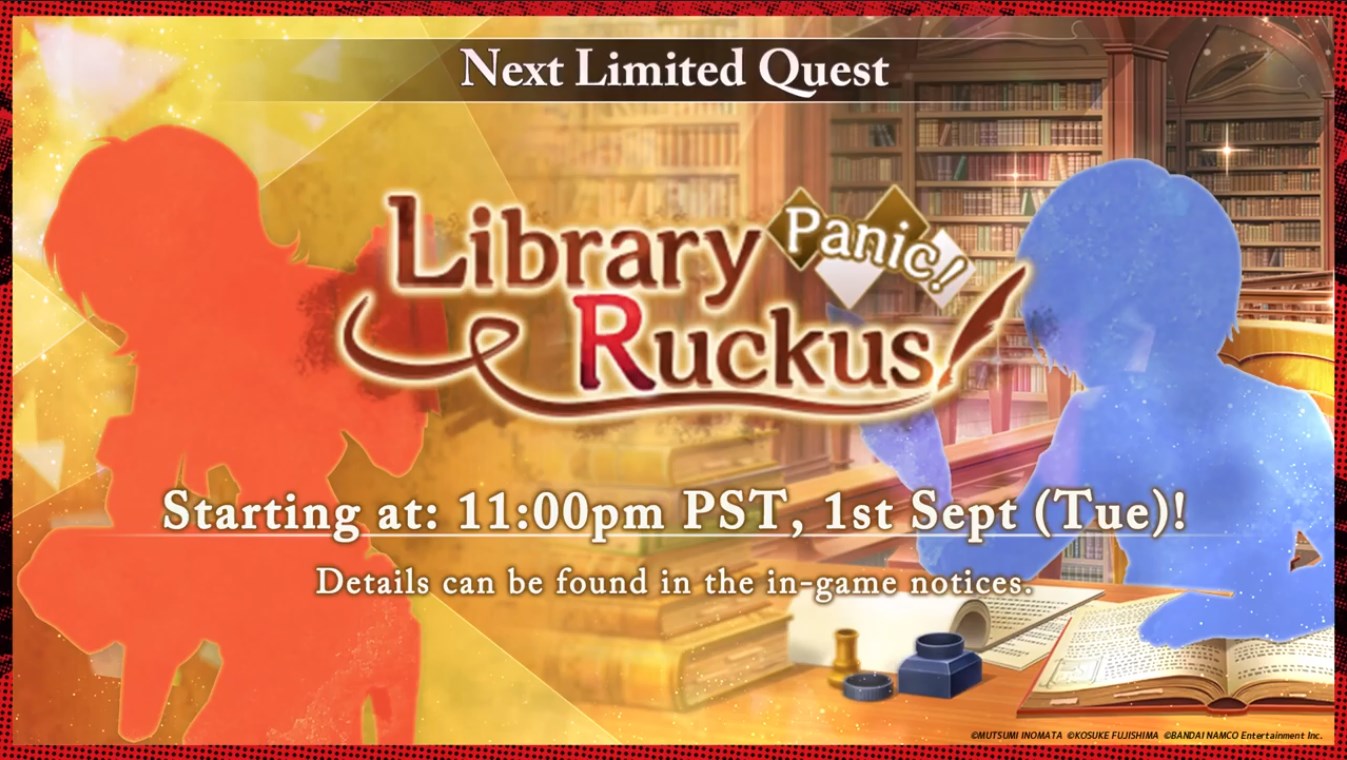 Can you tell who they are? 'Panic! Library Ruckus' will start 4PM August 2nd (JST) / 11PM August 1st (PST)
There will be an in-game notice with more details soon.
Tales of Crestoria

Tales of Crestoria
is an upcoming mobile title dedicated for smartphones that is an entirely new story and doesn't focus on previous Tales of titles. The game features Kanata Hjuger, a young man branded as a Transgressor because of the crimeof "protecting someone important" to him. The game will be released for iOS and Android on 2020.
Info Page | News | Gallery | Official Website (JP) | Official Website (EN)