Looks like the June release isn't plausible.
In a recent update from the Tales of Crestoria social media channels (Twitter, Facebook), the release of Tales of Crestoria has just been postponed.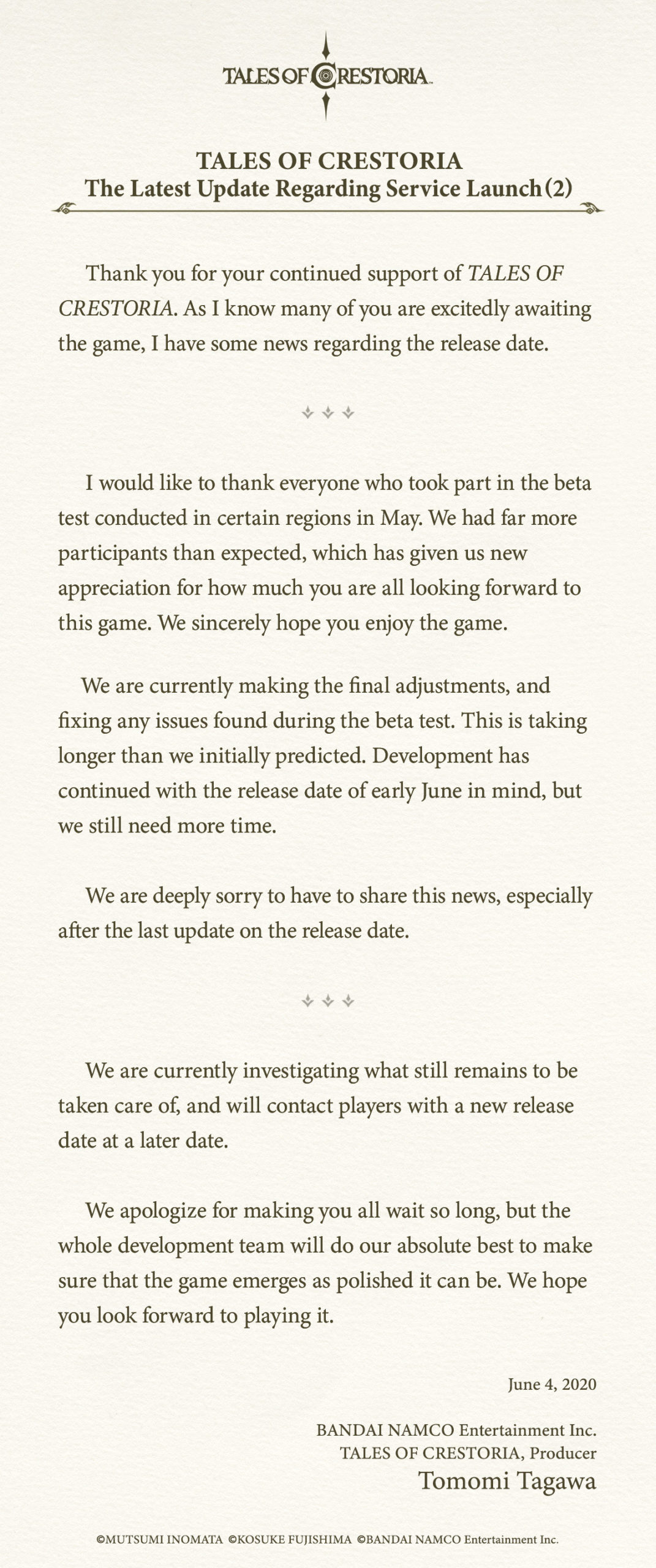 Cited reasons include trying to fix up errors seen in the game during the open beta done for Canada and Indonesia last month, as well as investigation of what remains to be taken care of for the game. In the meantime, the early June 2020 release seems unlikely. No concrete date has been given yet.
Stay tuned for more updates.
Tales of Crestoria

Tales of Crestoria
is an upcoming mobile title dedicated for smartphones that is an entirely new story and doesn't focus on previous Tales of titles. The game features Kanata Hjuger, a young man branded as a Transgressor because of the crimeof "protecting someone important" to him. The game will be released for iOS and Android on 2020.
Info Page | News | Gallery | Official Website (JP) | Official Website (EN)