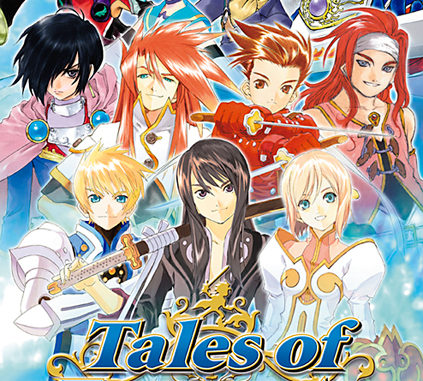 The Tales Channel has just been updated with information on this year's Tales of Festival!
As of now, they only have a tentative schedule of the events and a list of the participating Tales celebrities. They don't have the list of available merchandise yet, so we'll surely update you on any changes. All translations are by me.
Event Details:
When: June 14, 2009 (Sunday). Event is divided into a Day Event and aNight Event.
Day Event: admission at 12:00 noon, doors open at 1:00 pm.
Night Event: admission at 4:30 pm, doors open at 5:30pm.
Where: Pacifico Yokohama National Hall
- Kanagawa Ken, Yokohama. Minato Mirai 1-1-1. (3 minutes walk from Minato Mirai station)
Expected Events: Mini dramas with the voice actors, Merchandise sales, Talk shows, mini performances from artists (namely BACK-ON and misono).
Expected Guest Stars:
~Onosaka Masaya (Zelos Wilder's Seiyuu)
~Kimura Akiko (Ruca Milda's Seiyuu)
~Tomokazu Seki (Stan Aileron's Seiyuu)
~Midorikawa Hikaru (specifically as Lion Magnus's Seiyuu)
~Fukuyama Jun (Kyle Dunamis's Seiyuu)
~Katsuyuki Konishi (Lloyd Irving's Seiyuu)
~Suzuki Chihiro (specifically as Luke fon Fabre's Seiyuu)
~Itou Kanae (Kanonno Earhart's Seiyuu)
~Toriumi Kosuke (Yuri Lowell's Seiyuu)
~Nakahara Mai (Estelle's Seiyuu)
~Miyano Mamoru (Flynn Scifo's Seiyuu)
~BACK-ON - to perform theme songs from TotW:RM2 (Day Event)
~misono - to perform theme songs from ToS, TotT and ToS-DotNW/R (Night Event)
Ticket Prices: SS Seats - 7,800 Yen; S Seats - 6,800 Yen; A Seats - 4,800 Yen (see here for seating designations)
Ticket Availabilty:
Animate.tv Mobile Ticket Raffle (For SS and S Seats Only)
- Registration - March 20, 2009, 10 am to March 24, 2009, 6pm.
- E-mails Confirmation - April 13, 2009
- Claiming Period - April 22-26.
- Registration is through mobile phone.
Lawson Tickets' Raffle (all seats)
- Registration - April 14, 2009 to April 19, 2009/
- E-mails Confirmation - April 22, 2009
- Claiming Period - From the day you received a confirmation e-mail up until April 26, 2009.
- Registration is through mobile phone.
Lawson Tickets' Advanced Ticket Sales (all seats)
- Starts - April 29, 2009 - 12 noon to 11:30pm
General Ticket Sales (all seats)
- Launch: May 9, 2009. 10am onwards.
- Available at: Lawson Tickets, Ticket Pia, and E-Plus