This will hopefully be the biggest Tales of Festival yet, with the 25th Anniversary this year and all.
Tales of Festival 2020
Also from yesterday's, Bandai Namco Japan "Tales of Strategic Meeting - Road to 25th Anniversary!" live stream, we now have the dates for the next Tales of Festival.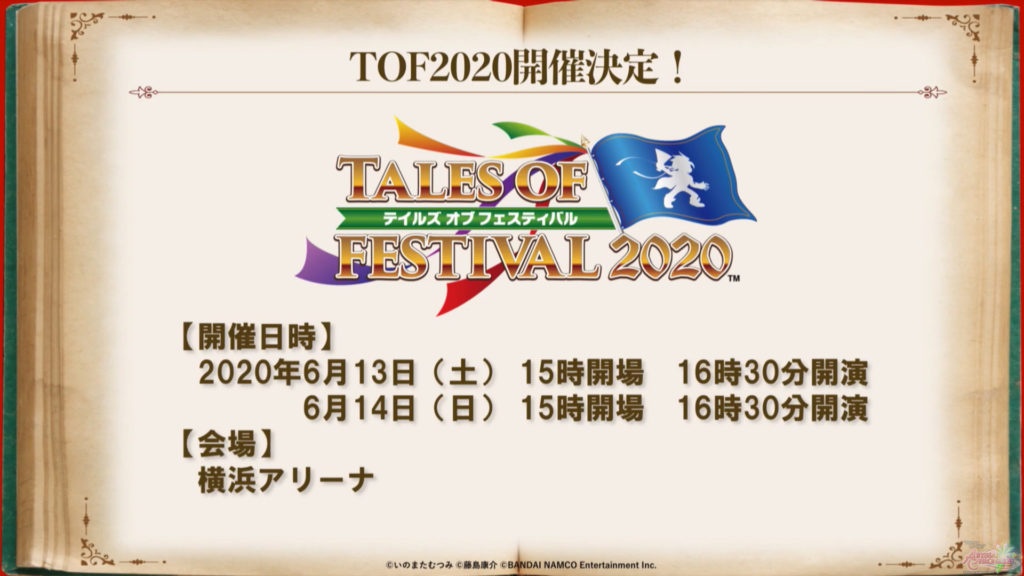 Tales of Festival 2020 will be on June 13 to June 14, 2020. Doors open at 3PM JST and program proper starts at 4:30PM JST for both dates. The Festival will be held at Yokohama Arena once again. The theme for this year is to "Support" for the upcoming Tales of Series 25th Anniversary.
Confirmed MCs for the event include Onosaka Masaya (Zelos Wilder, Tales of Symphonia) for both days, Rina Satou (Velvet Crowe, Tales of Berseria) for Day 1 and Noriko Shitaya (Lailah, Tales of Zestiria) for Day 2.
Also confirmed so far and will be available for BOTH days include Katsuyuki Konishi (Lloyd Irving, Tales of Symphonia), Chihiro Suzuki (Luke fon Fabre (Tales of the Abyss), Eiji Takemoto (Raven, Tales of Vesperia) and Ryohei Kimura (Sorey, Tales of Zestiria).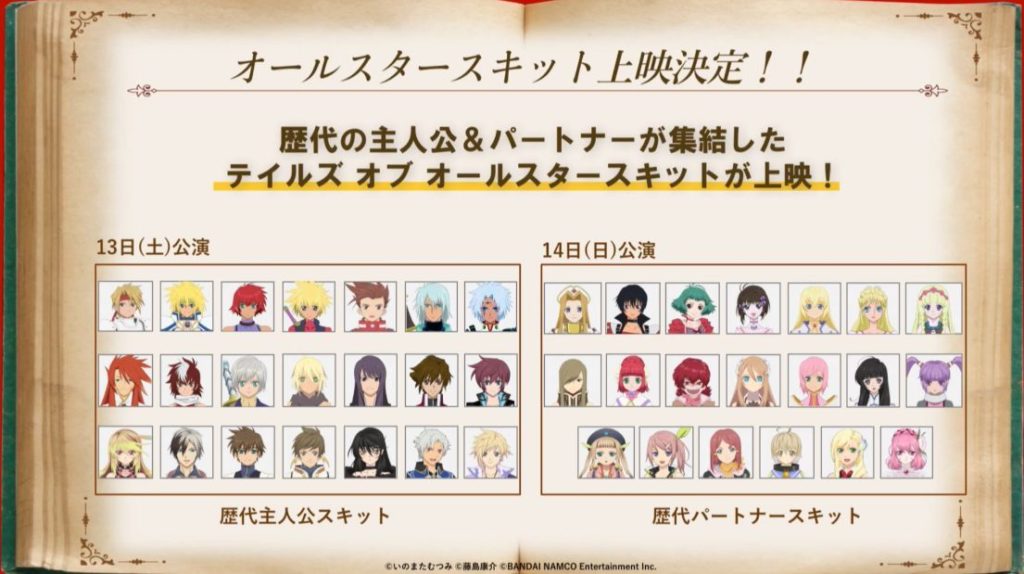 Also to be shown at the event are all-star skits featuring the majority of the main protagonists of the games. Day 1 will include all the main protagonists (with the exception of Jude, probably because of his recent dysphonia), while Day 2 will feature their partners. It isn't clear yet if all the voice actors of these characters will be at the event.
Ticket prices are as follows. Asobi Store Premium members will have an earlier lottery for sales beginning February 7, 2020. Hotel packages are also available for Shin Yokohama Prince Hotel and Daiwa Roynet Shin Yokohama.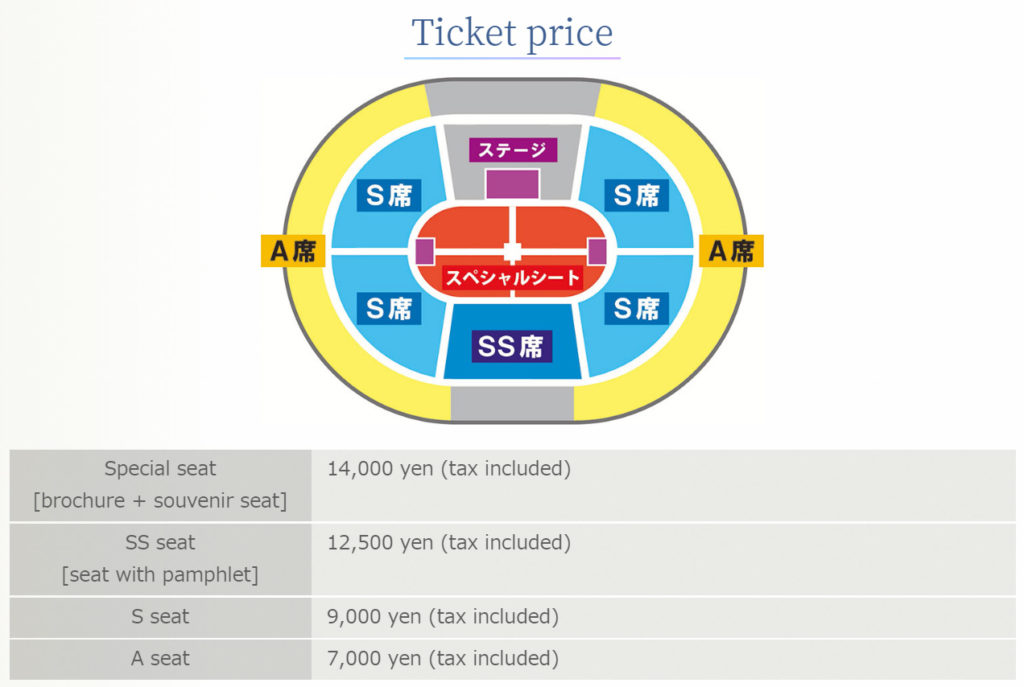 Check out the official website here.
Tales of Events Official Twitter Account
Starting yesterday, Bandai Namco Japan has opened a new Twitter account focusing on their upcoming Tales of Events. Follow @talesof_evinfo
This account will encompass updates for all upcoming events instead of each event having their own account.
Starring Masaya Onosaka (Zelos Wilder), Katsuyuki Konishi (Lloyd Irving) and Tales Producer Yusuke Tomizawa, a special livestream titled  "Tales of Strategic Meeting - Road to 25th Anniversary!" was held yesterday. You can still view it below: