Bandai Namco Games America has just announced pre-order bonuses, a digital limited edition and PlayStation TV compatibility for Tales of Hearts R over at New York Comic Con.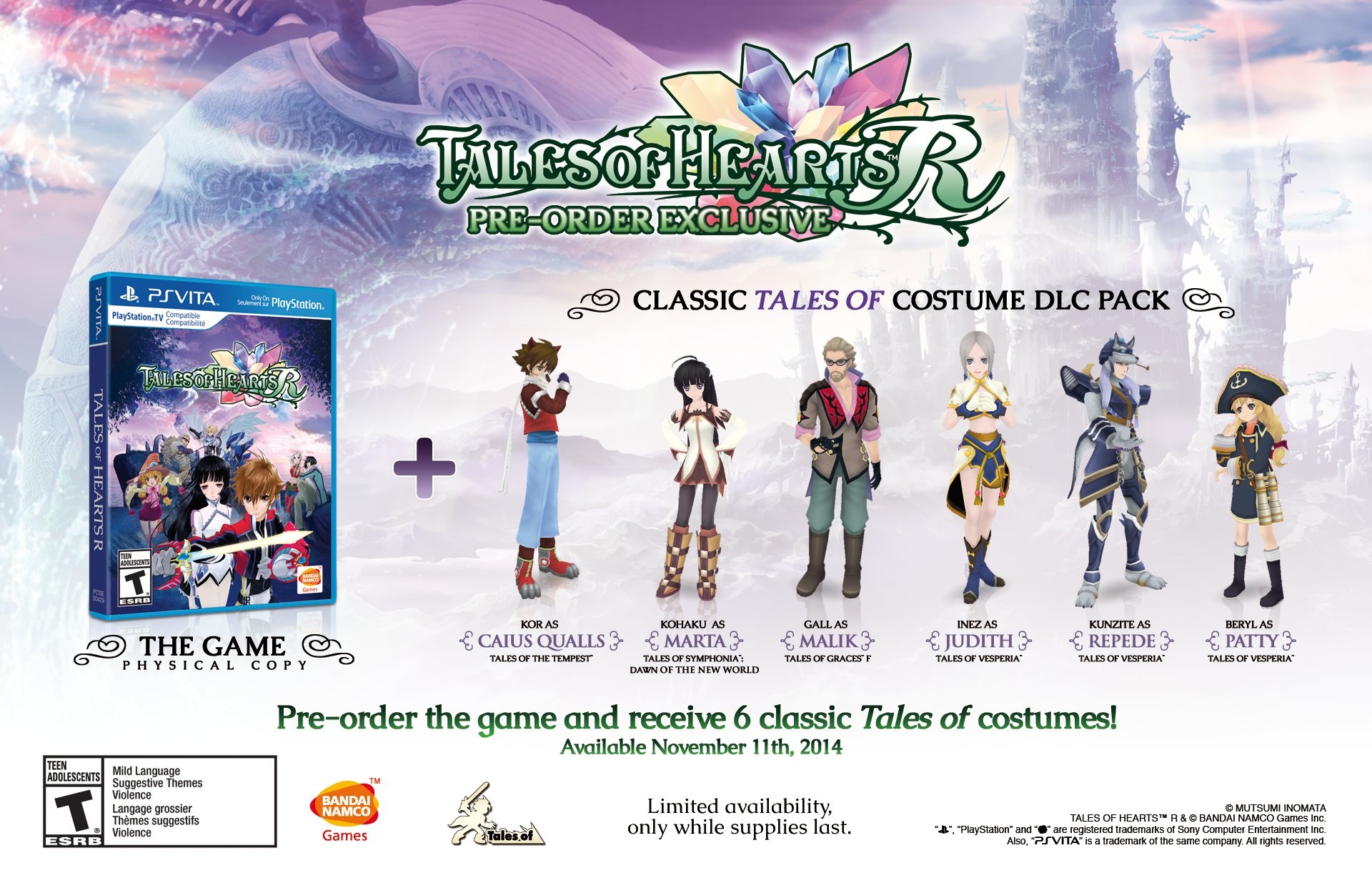 Those who will pre-order the retail version of Tales of Hearts R from GameStop or EB Games will receive these DLC pre-order bonus costumes as a digital bonus offer while supplies last. This DLC bundle offers a classic TALES OF costume set with outfits paying tribute to Tales of the Tempest, Tales of Symphonia: Dawn of the New World, Tales of Graces f, and Tales of Vesperia. The bonus will be available while supplies last. Note that for those in Europe, the retail version contains 3 of the 6 costumes, and pre-ordering at specific shops will get you the other 3 costumes plus a chance to win the Japanese Collector's Edition.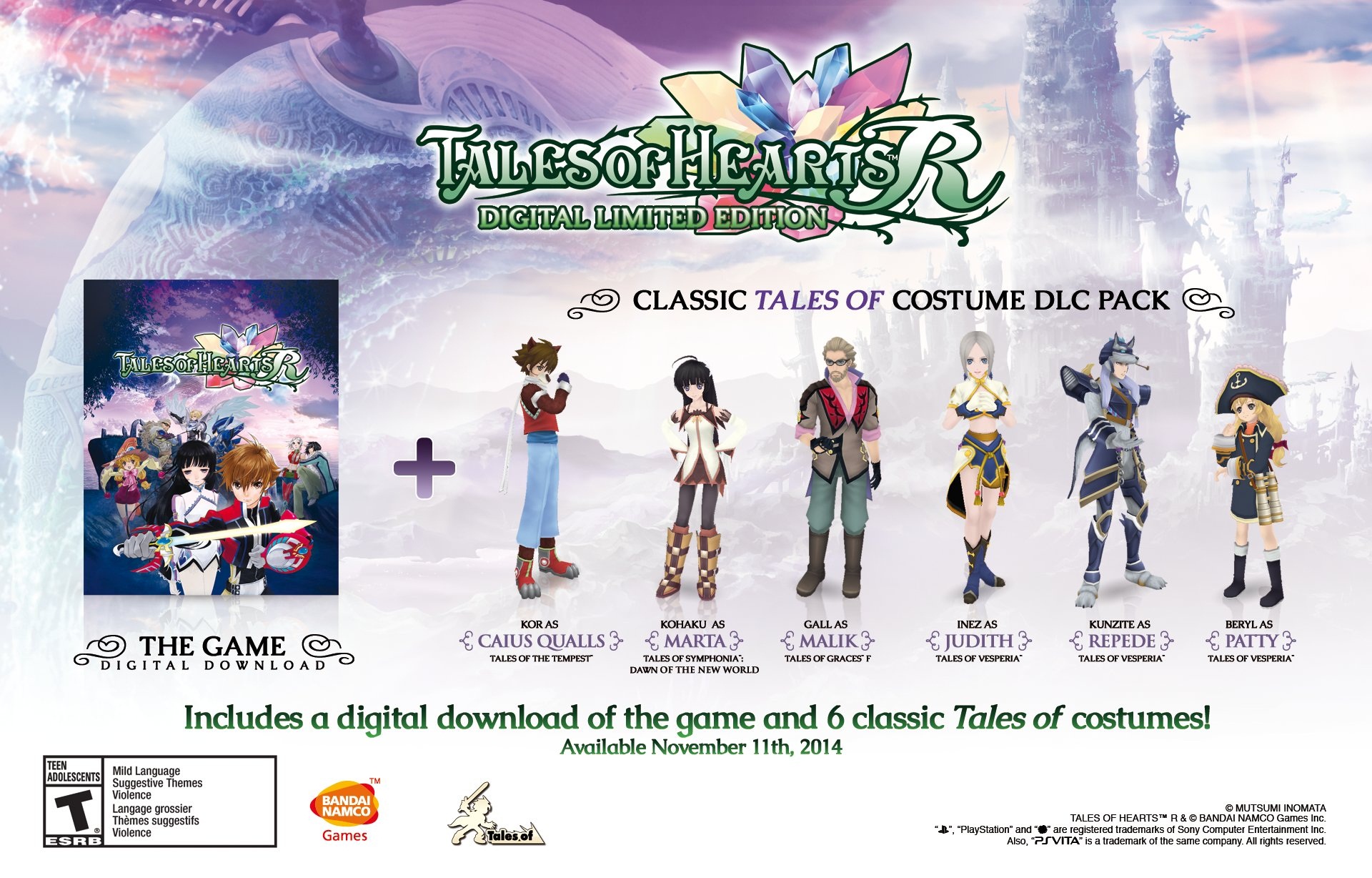 The Tales of Hearts R Digital Limited Edition will also be available from November 11 (game launch) until the end of November 2014. This is basically the digital version of the game plus the costumes. The digital version with all 6 costumes will also be available for Europe.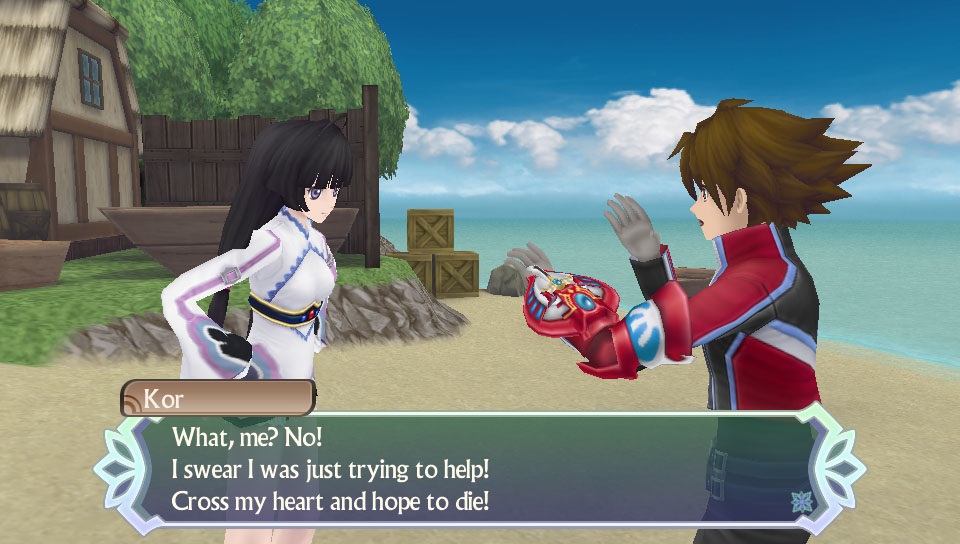 In addition, Bandai Namco America has also announced that Tales of Hearts R will be compatible with PlayStation TV so that fans can enjoy the game on their larger TV screen.
Tales of Hearts R will be released in the US on November 11 and in Europe on November 14, 2014.