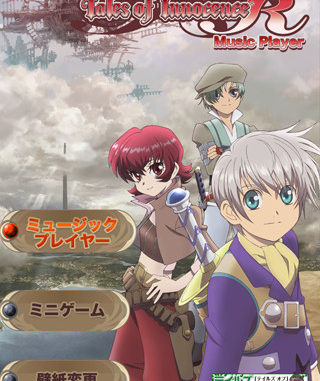 Namco Bandai Games has just released a Tales of Innocence R Music Player app for the Apple iOS via iTunes.
This free app comes with 8 songs from the game (most probably the OP/ED themes and the BGMs), a rhythm mini-game, character illustrations and their profiles. For the mini-game, it can be linked to Twitter to share your score.
Said app can be used for the iPhone, iPod Touch and iPad.
Tales of Innocence R is still available on Play-Asia: Japan Version | Asia Version