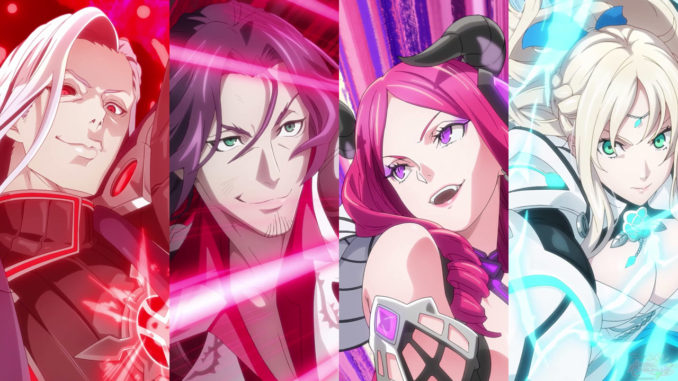 The first batch of trailers for the Empire are now out!
Here is the first batch of Tales of Luminaria character trailers for those under the Empire. Bandai Namco is releasing one trailer a day, but for the purposes of the website, we're spacing them out to every three to four trailers.
August Wallenstein (アウグスト・ヴァレンシュタイン, augusuto varenshutain)
As I see it, this day is no more than a stepping stone.
Gaspard Herbet (ガスパル・エルベ, gasuparu erube)
Alright. I'd better get to work. Dirty as this job may be... It needs doing.
Laplace (ラプラス, lapurasu)
I tire of playing games. It's time I performed your funeral rites.
Alexandra von Sonne (アレクサンドラ・フォン・ゾンネ, arekusandora fon zonne)
I have a duty to be undefeatable.
After Alexandra's trailer will be Bastien's.
Tales of Luminaria

Tales of Luminaria
is an upcoming Tales of Series original title for iOS and Android released November 2021. The game was first announced during
Gamescom Opening Night Live
. Unlike the recent Tales mobile games, Luminaria has been
reported
to have its own original world with only original characters and no previous Tales characters, as well as an English dub. Unfortunately, the game has announced termination of service worldwide on July 19, 2022.
Info Page | News | Gallery | Official Website (EN) | Official Website (JP)