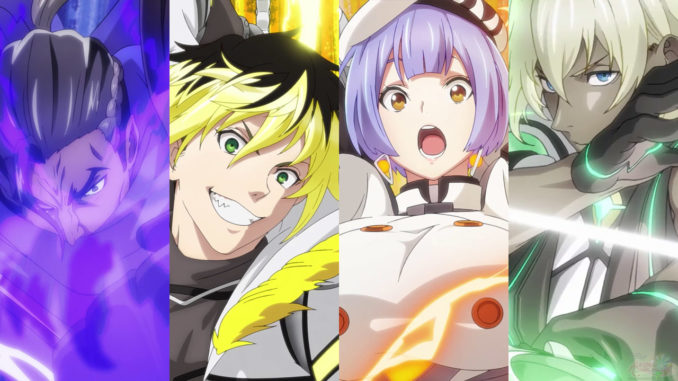 Here's the last batch of Tales of Luminaria character trailers!
Here is the last batch of Tales of Luminaria character trailers for those under the Empire. In addition, there will be a new live stream set for October 15th.
Empire Character Trailers
Bastien Forge (バスチアン・フォルジュ, basuchia forju)
Now... It's time to take this power... And begin the extermination...
Falk (ファルク, faruku)
In this ruthless world... Those who run are the first to die.
Amelie Laurence (アメリー・ロランス, amerii roransu)
You're safe with me here. It's my duty to keep the peace!
Hugo Simon (ユーゴ・シモン, yuugo shimon)
Right... Time to start from scratch again....to protect what I can't give up on.
That's the end of the character trailers. The "sneak peek" part of Hugo's trailer circles back to Leo's trailer.
Gildllan Empire Trailer
In a similar fashion to the previous groups, here's a summary trailer for the characters from the Empire.
Second Tales of Luminaria Live Stream
A second Tales of Luminaria live stream is set for tomorrow, October 15th, at 8PM JST. Unlike the previous live stream, this one doesn't seem to have a Western simulcast. The stream will feature the Japanese voice actors of Alexandra, Bastien and Laplace, as well as the game's opening song by Frederic and ending song by Keina Suda (note: the song Answer is the game's inspirational song, and not necessarily the opening or ending theme).
Tales of Luminaria Stream by Takanashi Kiara
For Western audiences, however, Hololive-EN VTuber Takanashi Kiara will be having a sponsored stream about Tales of Luminaria at 6AM JST (6 hours from now). We are however unsure exactly what will be shown, or if both streams will have the same content.
Tales of Luminaria Music
To those who have missed them, the official Tales of YouTube channel has been posting snippets of Tales of Luminaria's music, as composed by Go Shiina. Check them out below:
The main title theme features vocals by the Japanese singer Kanon.
Tales of Luminaria

Tales of Luminaria
is an upcoming Tales of Series original title for iOS and Android released November 2021. The game was first announced during
Gamescom Opening Night Live
. Unlike the recent Tales mobile games, Luminaria has been
reported
to have its own original world with only original characters and no previous Tales characters, as well as an English dub. Unfortunately, the game has announced termination of service worldwide on July 19, 2022.
Info Page | News | Gallery | Official Website (EN) | Official Website (JP)