Both the Japanese and Overseas versions of Tales of Luminaria should now be released!
And with this, Tales of Luminaria should now be available for Japan and Overseas! Head on over to the Apple App Store or Google Play Store to download the game!
To celebrate the release, Character Designer has revealed this new artwork featuring Hugo, Edouard and Leo: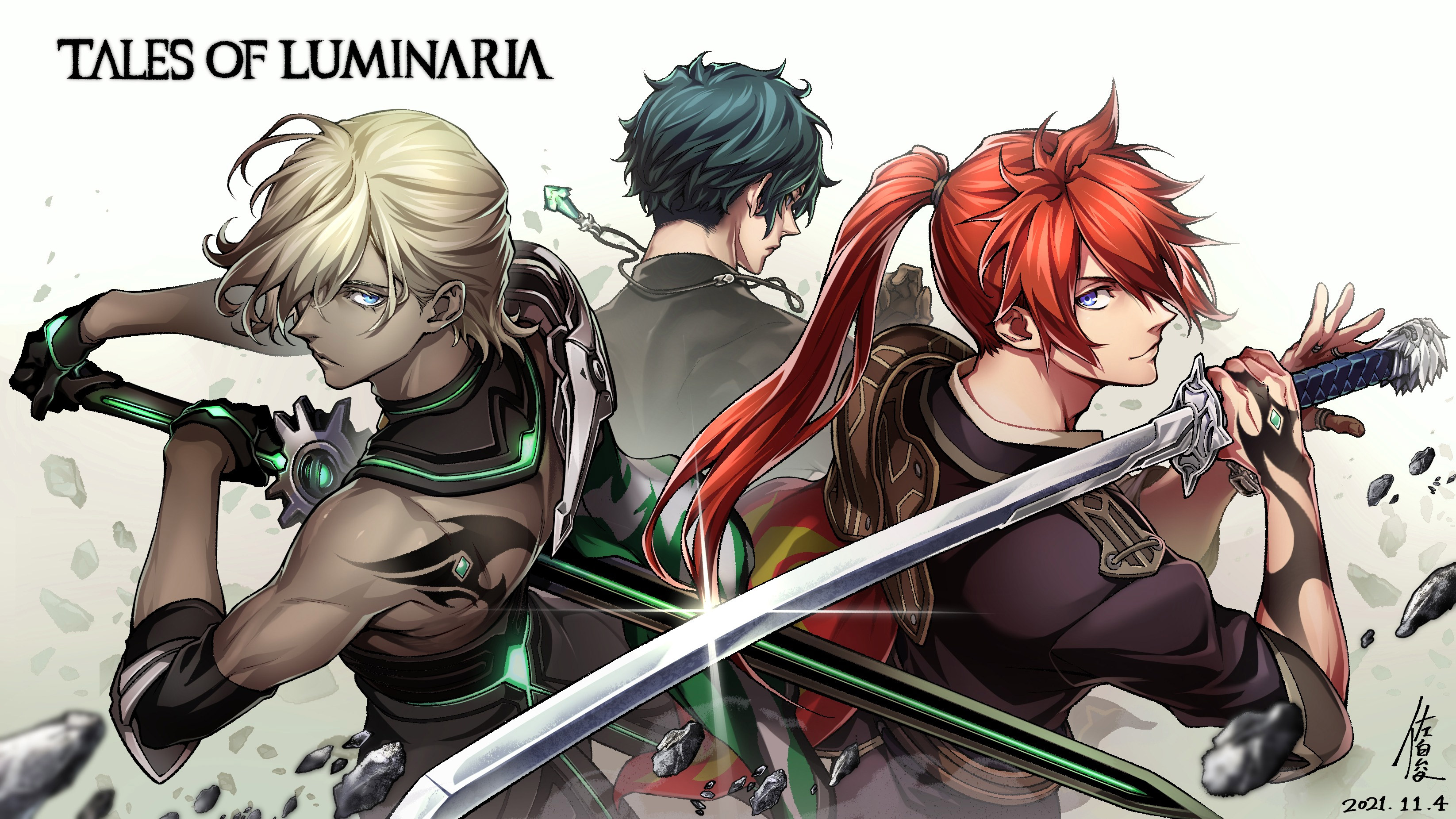 Also check out the new launch trailer below:
So far I've downloaded the game myself. With all available downloads done, the game occupies around 3GB of my phone storage. You need to finish Leo's first episode before unlocking the episodes of the other characters. So far, playable first episodes include those of Leo, Celia, Lisette, Yelsy, August, Falk and Alexandra. Episodes will be released on a weekly basis, but no info yet on as to when other characters aside from the first seven will be available.
The official Tales of Luminaria Twitter account is also holding a giveaway campaign for a Tales of Luminaria T-shirt. Head over to the original Tweet to join:
#TalesOfLuminaria Release Follow & Retweet Campaign
21 winners will be drawn to receive an original T-shirt!🎁

How to Enter:
① Follow @to_luminaria_en

② Retweet this tweet🔁

Enter today!✨
T&C: https://t.co/prXSXXaJtv

Play Now:
▶️https://t.co/t74hdz9bwE pic.twitter.com/8eJX7EkXNT

— Tales of Luminaria (@to_luminaria_en) November 5, 2021
Tales of Luminaria

Tales of Luminaria
is an upcoming Tales of Series original title for iOS and Android released November 2021. The game was first announced during
Gamescom Opening Night Live
. Unlike the recent Tales mobile games, Luminaria has been
reported
to have its own original world with only original characters and no previous Tales characters, as well as an English dub. Unfortunately, the game has announced termination of service worldwide on July 19, 2022.
Info Page | News | Gallery | Official Website (EN) | Official Website (JP)