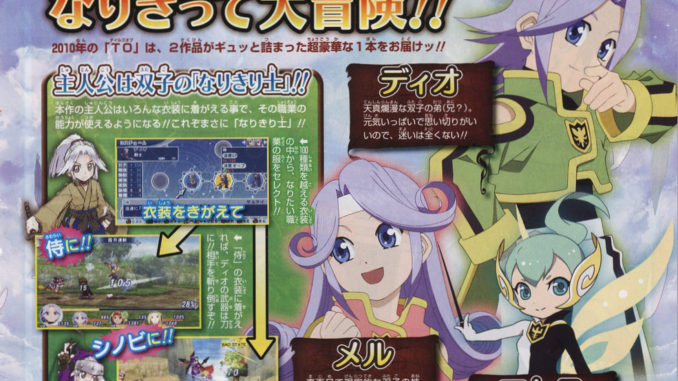 At the Official Tales of Series Forums, pflaume shared a new scan from a recent Jump magazine which confirms the legitimacy of Tales of Phantasia: Narikiri Dunegon X (Cross).

In this scan, the main characters Dio & Mel have new character art and they are accompanied by a new character; a fairy-like creature known as Etos (?).
Based on the screenshots, it looks like it's reverting back to the original Tales of battle system instead of the turn-based system the Game Boy Color game had, but it's still hard to say--that gauge with 28% on the second screenshot to the left is peculiar...
The game is slated to be released sometime this year. I wish I can provide more information, but my limited Japanese prevents me from doing so.
Thanks to Nonna Sok from our forums for giving us the heads up.