Namco Bandai Europe has just confirmed that they will indeed be getting the Tales of Symphonia Collector's Edition, as well as the release date of the game for their region, which is on February 28, 2014.
UPDATE: Namco Bandai America has also confirmed through their Twitter that the release date for their region is on February 25, 2014!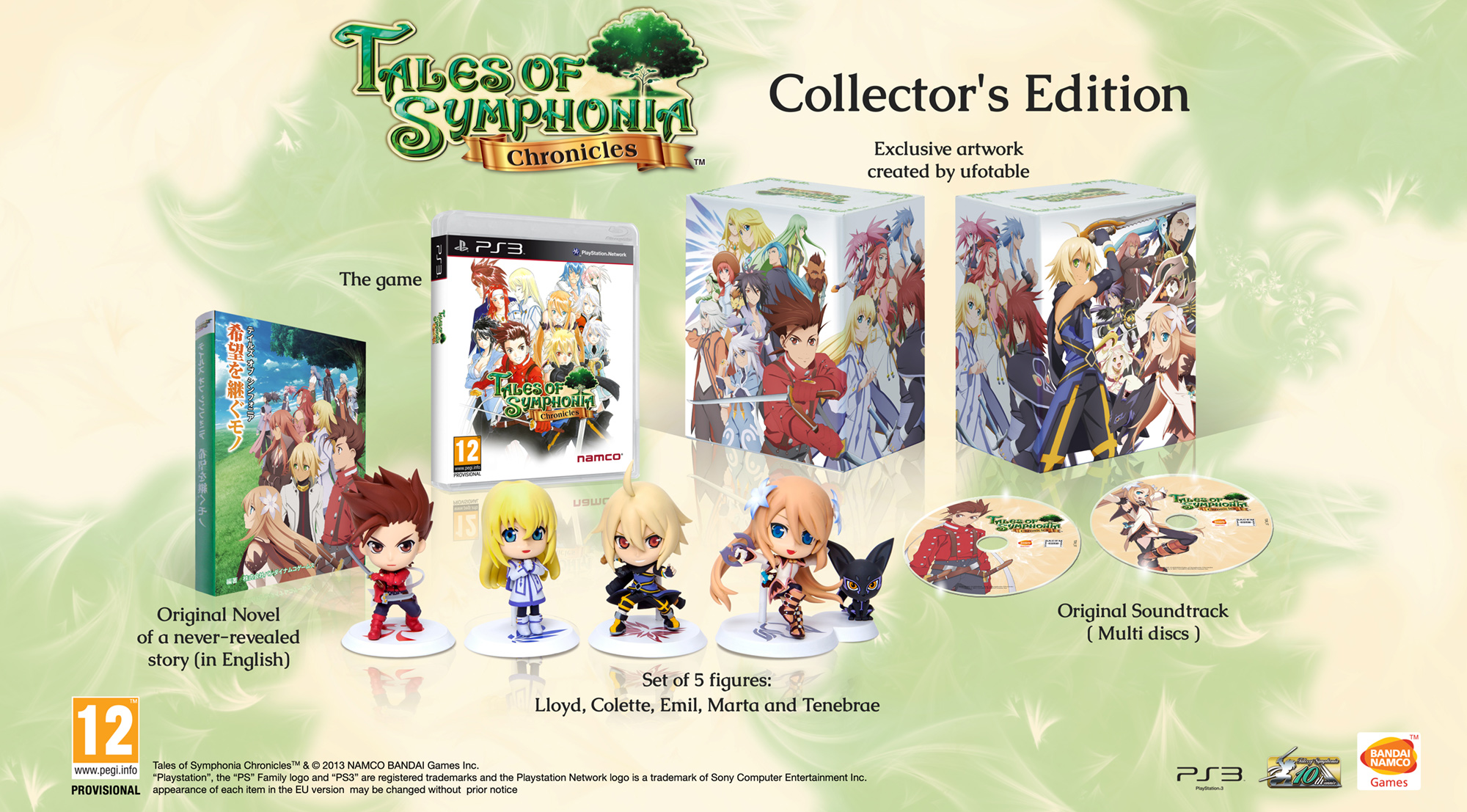 The contents of the European Collector's Edition is pretty much the same as the US one:
The Tales of Symphonia Chronicles PS3 Game
The Five Chibi Kyun Chara figures of Lloyd, Colette, Emil, Marta and Tenebrae
A novel (in English) depiciting the events between the two games
A box with illustrations by ufotable
In addition, the press release also mentions that there will be only 10,000 copies of the Collector's Edition for both Europe and Australasia.
More information is on the Tales of Game website. It seems pre-orders will also be opening soon there, but you can also expect pre-orders at other European shops.
No news yet on the American release date, but the date shouldn't be that far off from the European one.
Also take note that there will be a lot of Tales of events at MCM Expo in London this October 25th to 27th! Baba-san will also be there! You can check out the full list of events here.
Tales of Symphonia: Unisonant Pack, known as Tales of Symphonia Chronicles in the west, was released in Japan this October 10, 2013, and will be released in the US and in Europe early 2014. Pre-orders are now available at the following places: