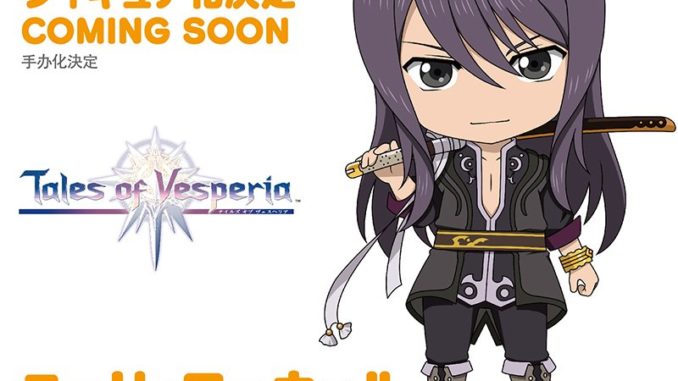 Good Smile Company will be releasing a Nendoroid of Yuri Lowell from Tales of Vesperia!
Announced at the recent Tales of the Bar episode, Yuri Lowell from Tales of Vesperia will be getting a Nendoroid of himself!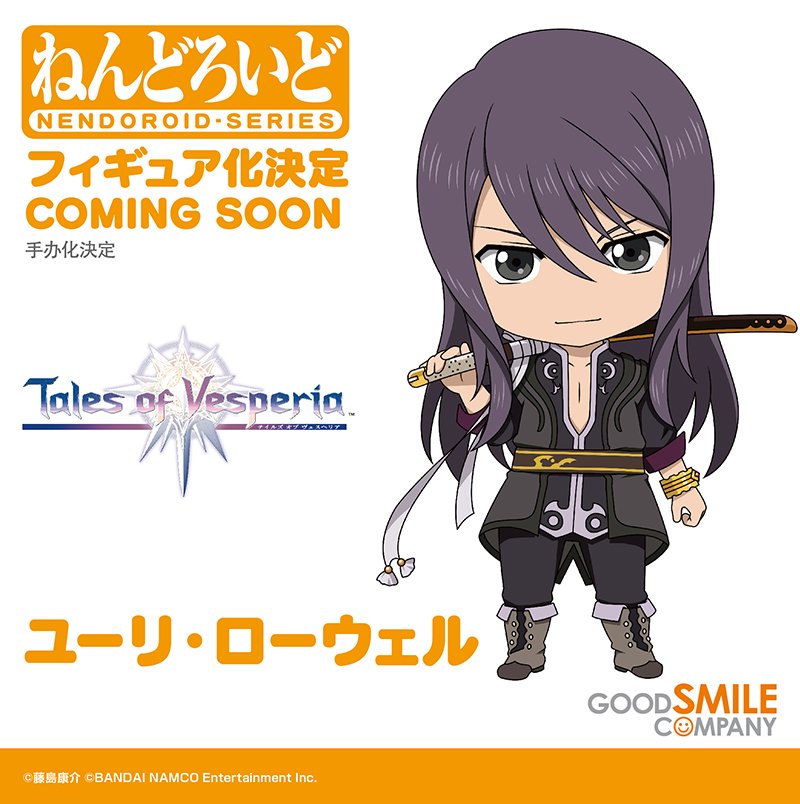 Yuri would be the first Tales character to get the full Nendoroid treatment, as the previous Tales Nendoroids were all under the Petite line (slightly smaller than the usual). Hopefully this means more Tales characters will be getting full on Nendoroids in the future.
No news yet on when Yuri will be released. We'll keep you posted!
[ac_box title="Tales of Vesperia" style="bubbles" box_color="#000" title_color="#FFFFFF" radius="3" class=""] [ac_frame align="right"]

[/ac_frame]Tales of Vesperia is the tenth mothership title of the series initially released for the Xbox 360. The Japanese and North American English localization release dates of the game were within the same month, a first in the entire series. It later got ported to the PlayStation 3 with additional features, but this never got an English release. An updated version known as "Tales of Vesperia: Definitive Edition" will be released for both Japan & the West in Winter 2018. Vesperia tells the story of Yuri, a former Imperial Knight. A movie called Tales of Vesperia: The First Strike was later released which tells the story of Yuri prior to the game's events.
Info Page | News | Gallery | Official Website (JP) [/ac_box]