The second Tales of Tour will be at Ishigakijima!
Ishigaki Island, also known as Ishigakijima, is the next venue of the upcoming second Tales of Tour. The tour will be held on April 13 to 15, 2019 as a three days and two nights stay.
So far, the announced voice actors for the event are as follows, with more possible to be added: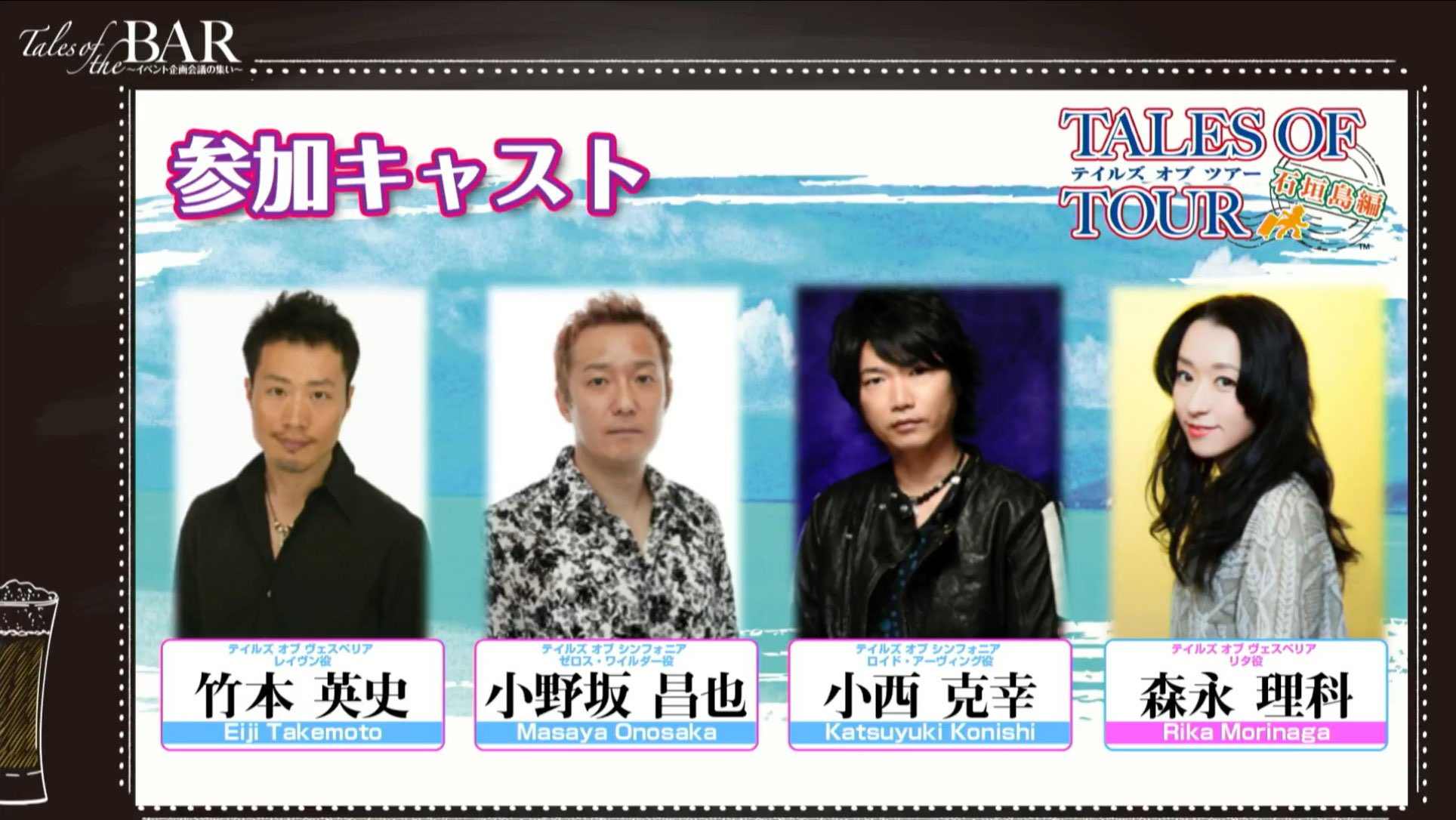 Eiji Takemoto (Raven - Tales of Vesperia)
Masaya Onosaka (Zelos Wilder - Tales of Symphonia)
Katsuyuki Konishi (Lloyd Irving - Tales of Symphonia)
Rika Morinaga (Rita Mordio - Tales of Vesperia)
The official website of the tour will be online tomorrow, October 1st at 10AM Japan time. Ticket sales will begin in November.