Putumayo has revealed their line-up of clothes made in collaboration with Tales of Xillia 2, featuring outfits inspired from all the game's main characters. In addition, we have new game information from the recent Tales of Xillia 2 talk show event in Nagoya, plus episode seven of the series of Xillia 2 commercials.Putumayo's line-up is inspired by all the game's playable characters plus Elle, creating a total of 10 fashion styles based on them. In addition to that, they also included a pair of socks inspired by Tipo.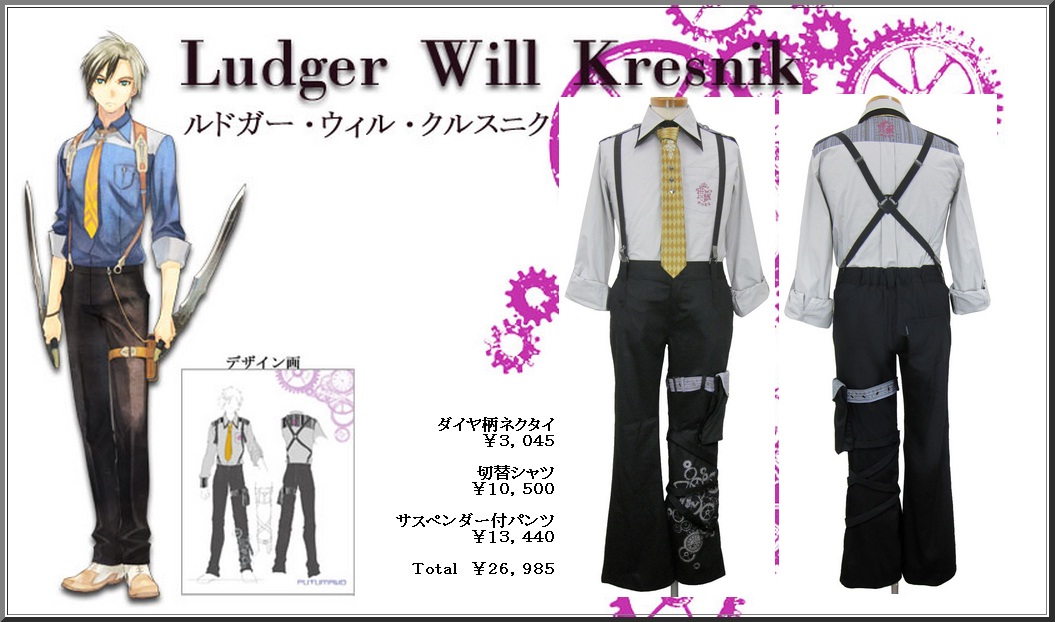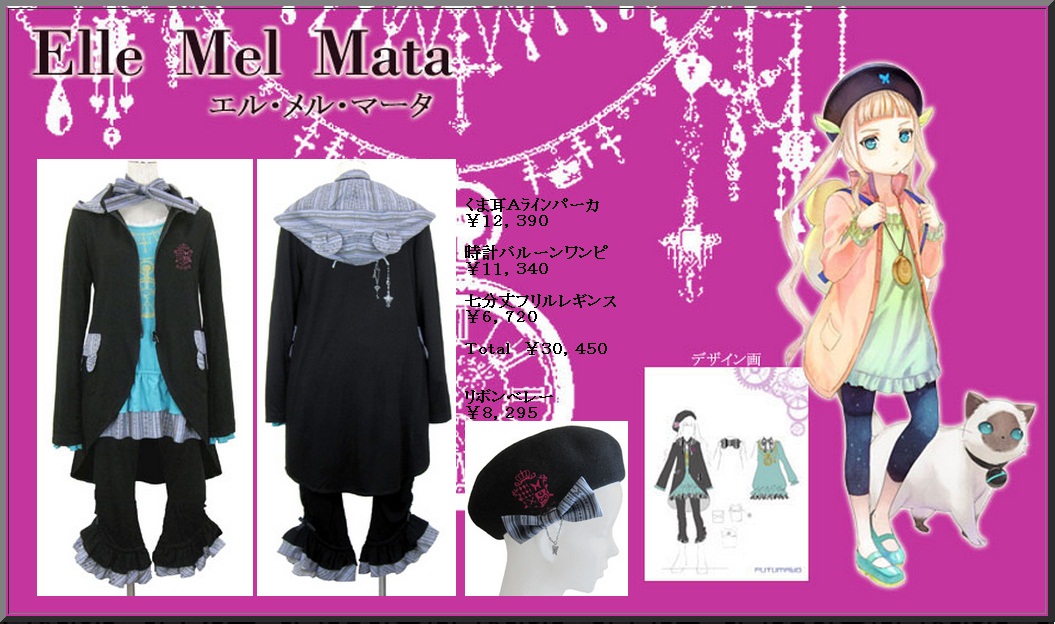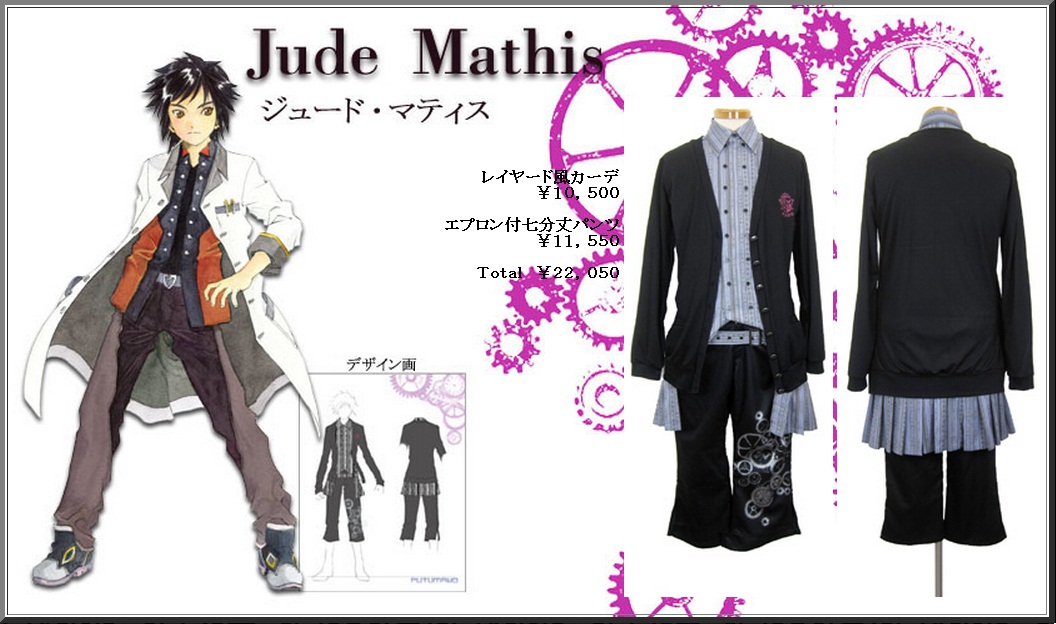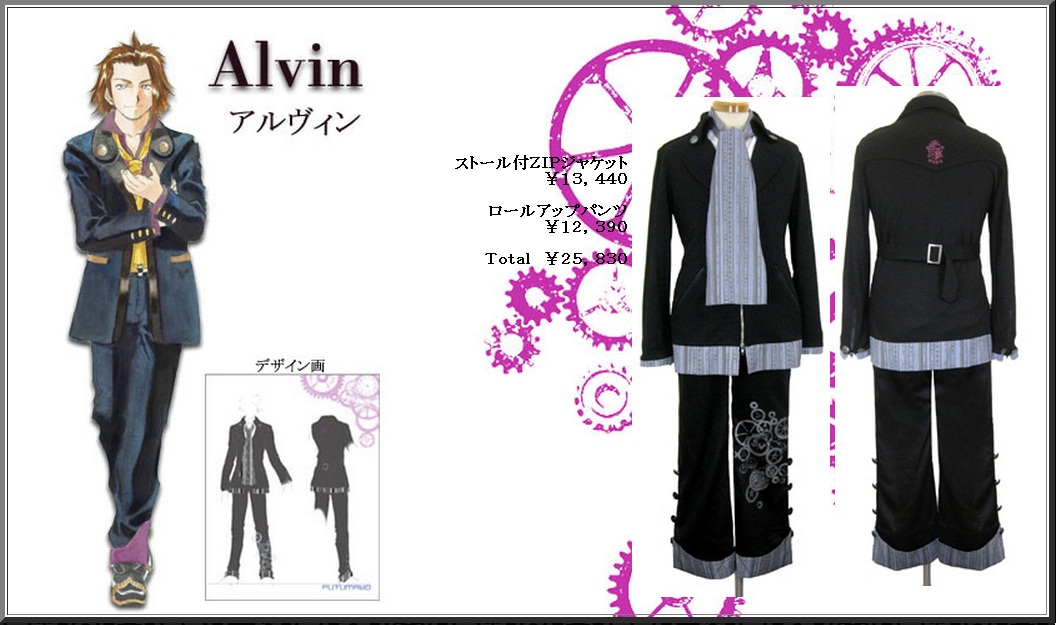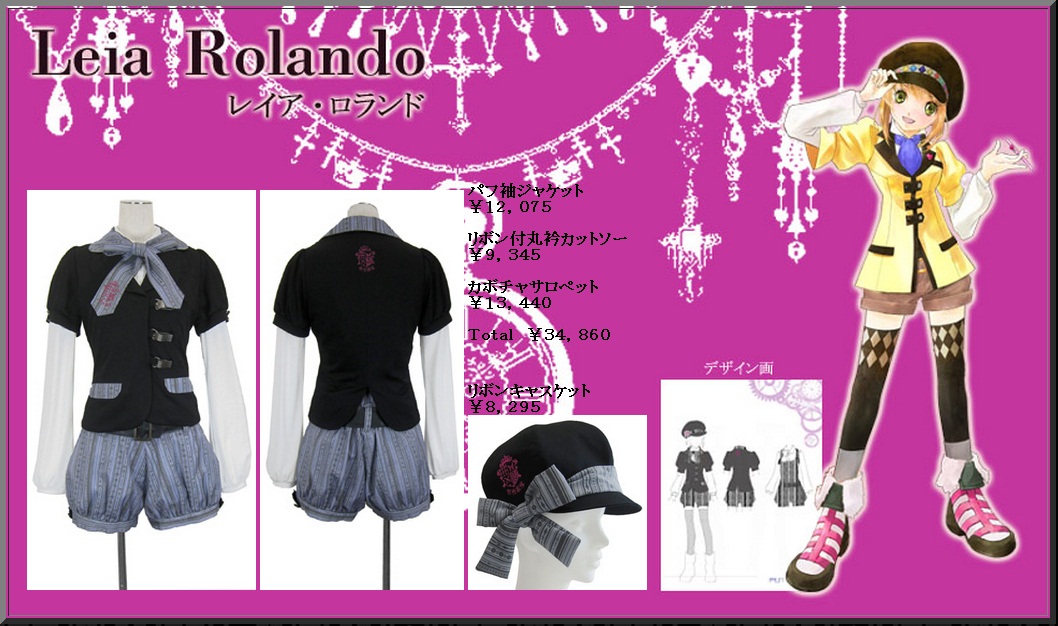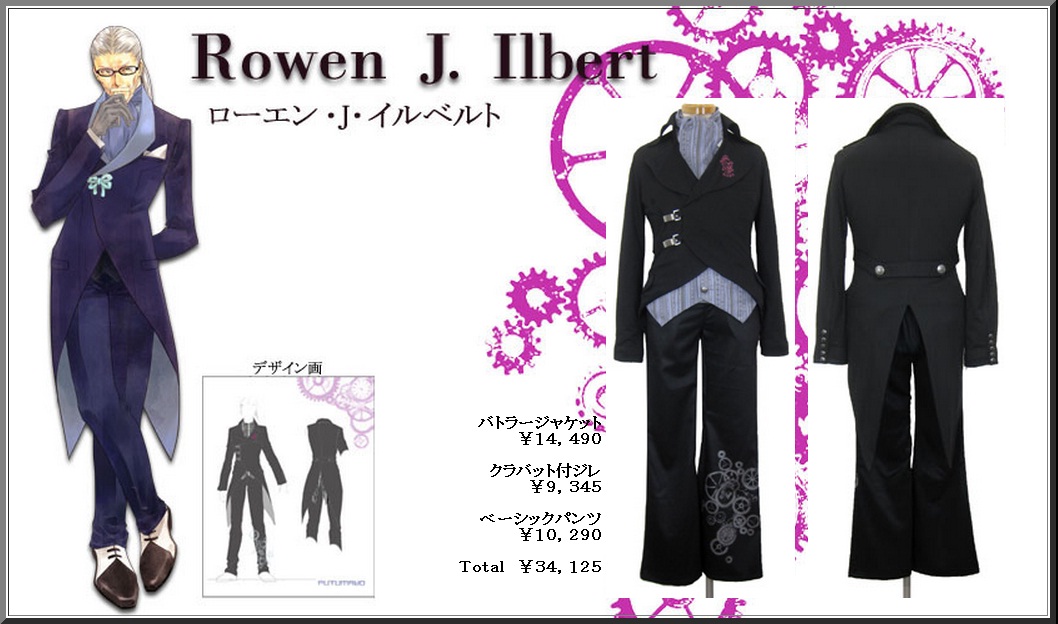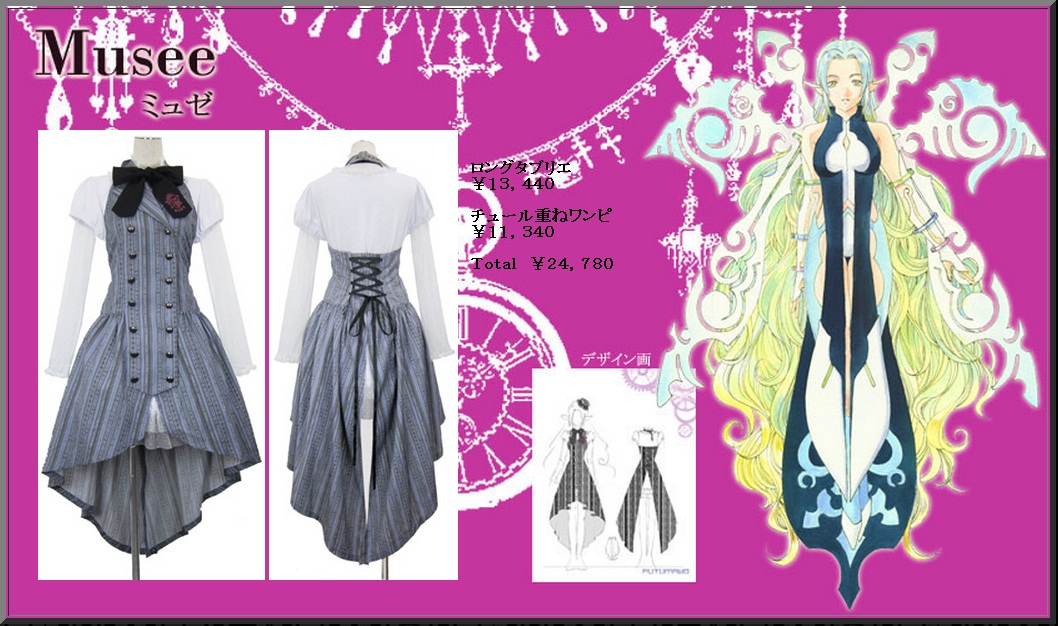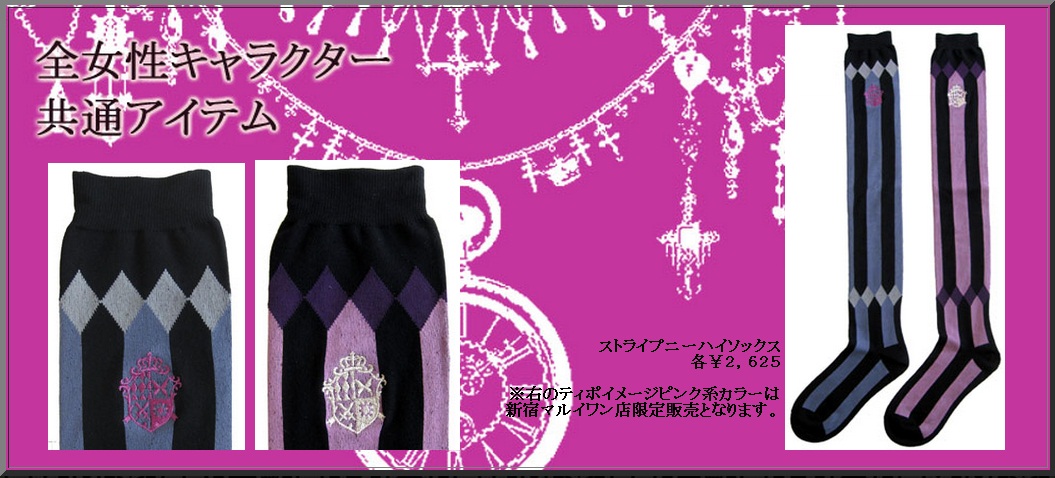 The release schedule of the clothes is as follows:
November 1-15, 2012 - at Shinjuku Marui One Department Store. Sales will be for whole sets of each character, though Elle's beret, Leia's casket cap, Elise's ribbon and the Tipo socks can also be bought separately.
November 16 onward, the character sets will also be sold online at the Putumayo website, though again, the items mentioned above can be bought separately.
On December, the clothes will finally be sold at all Putumayo stores, and this time the clothing items can be bought separately (you won't have to buy the character sets anymore).
I really want that Elle parka but these clothes are too darn expensive.
And here's some new info from the Nagoya talk show event:
In terms of costumes, the default costumes from the previous game for the previous cast, as well as color variations for their current Xillia 2 clothes can be obtained in-game. For instance, Alvin's variation is his coat becomes white, while Leia's yellow blazer becomes pink.
Aside from the Cook costume, Ludger also has a Dealer costume in-game
A "Monster Head" and a "Regent" attachment can be obtained. During the talk event, they were shown on Musee and Gaius respectively. No idea how they look like, though.
Apparently, going into Corpse Shell Mode doesn't change Ludger's costume (if it's not his default), with the exception of the Monster Head one which won't be shown once in that mode.
If Ludger ends the battle while still in his Corpse Shell Mode, then he'll still be in Corpse Shell Mode during the victory screen.
And lastly, here's the seventh (and I think last?) episode of the series of Tales of Xillia 2 commercials. This one focuses mainly on anime cutscenes, and shows Gaius and Musee in them for the first time in this game:
Tales of Xillia 2 will be released in Japan on November 1, 2012. Pre-orders are now available at the following places. Be quick, pre-orders run out fast!
Tales of Xillia 2 JP Version - Play-Asia | CDJapan | Amiami | YesAsia
Tales of Xillia 2 Asia Version - Play-Asia
Tales of Xillia 2 Famitsu DX Pack - Play-Asia | CDJapan
Tales of Xillia 2 Lalabit Market Kyun Chara Pack - Play-Asia | CDJapan
Tales of Xillia 2 X Edition (w/ PS3 controller) - Play-Asia (all slots currently sold out, check again later) | YesAsia