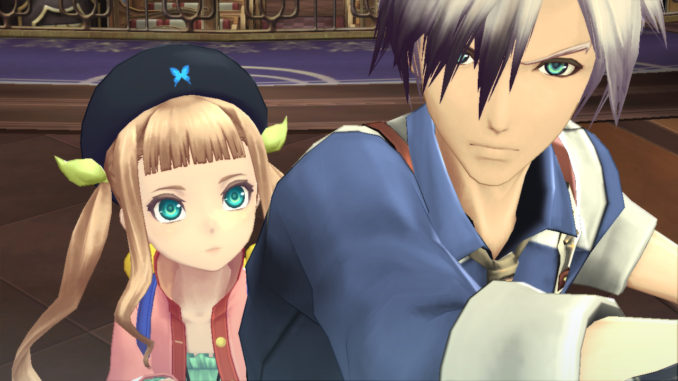 It looks like Weekly Jump got ahead of the upcoming program from Bandai Namco Live TV today. The program does confirm this info, however (read more on that here). We've added the scan here.According to some reliable sources (and by that I mean Nore's blog, as well as some others who get Jump issues early), the set release date for Tales of Xillia 2 is November 1, 2012. The given price is 8,380 Yen.
A new character, specifically Ludger's older brother, was also revealed, though we're unsure at the moment if he's playable or merely another NPC key character. His given name is Julius Will Kresnik (romanization not yet official) and he will be voiced by Toru Okawa.
UPDATE: This just in. Apparently, Leia and Alvin from Tales of Xillia 1 will be in the game in some way, both sporting a new look for themselves (i.e. new clothes).
Whichever the case, tune in later on Bandai Namco Live TV at 10pm Japan time for the official reveal.