A manga version of the Tales of Zestiria Alisha After Episode has just been announced for VIVA Tales of Magazine.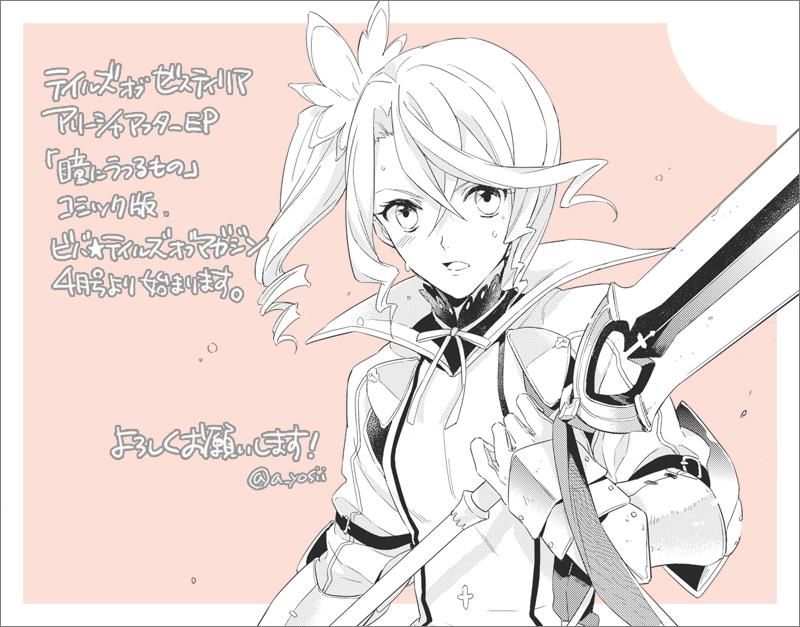 The manga will start serialization in the April 2015 issue of VIVA Tales of Magazine and will be illustrated by Aki Yoshii, who also illustrated the manga adaptation of the Gakkou no Kaidan (
The School's Staircase
) light novel series. The beginning part of the manga was also published in the
VIVA Tales of Zestiria magazine
which was released today.
The April issue of VIVA Tales of Magazine will be released starting February 28.
For more information on the actual Alisha After Episode DLC, check out our previous post.
Tales of Zestiria was released in Japan on January 22, 2015, and will be releasedin North America and Europe sometime in the future. Oders are still available at the following shops: