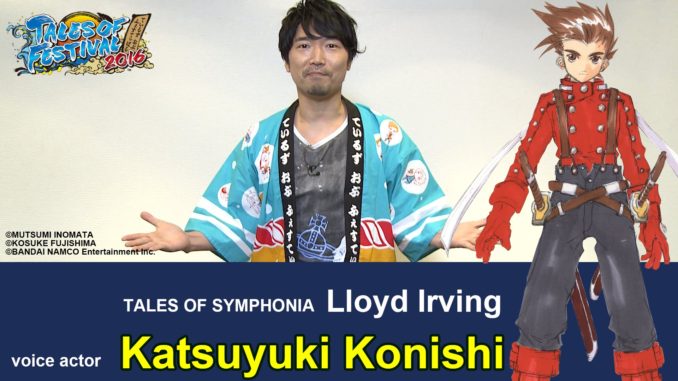 Last week, Luke's Japanese voice actor, Chihiro Suzuki presented some Tales of Festival 2016 merchandise. This week, we have Lloyd!
Bandai Namco Japan, in cooperation with Tokyo Otaku Mode, have prepared videos featuring Tales of Festival 2016 merchandise. Last week, we had Luke fon Fabre's (Tales of the Abyss) voice actor Chihiro Suzuki present the Tales of Festival 2016 acrylic charms with stand set, the pair glass and the light stick.
For this week, Katsuyuki Konishi, Lloyd Irving's Japanese voice actor in Tales of Symphonia, presents the Tales of Festival 2016 acrylic stand again, the festival fan and the happi coat. These videos are specially for overseas Tales fans (meaning they have English subs)!
For those unaware, Tokyo Otaku Mode, a site dedicated to overseas fans of Japanese pop culture, also sells Tales of Merchandise. But not just any Tales merchandise. Goods that were previously limited to the Japan-only Lalabit Market, specifically Tales of Festival merchandise, are also being sold by them!
But those aren't the only Tales of Festival 2016 merchandise available, though! There are a whole lot more which you can check over at Tokyo Otaku Mode's Tales of Series merchandise listing!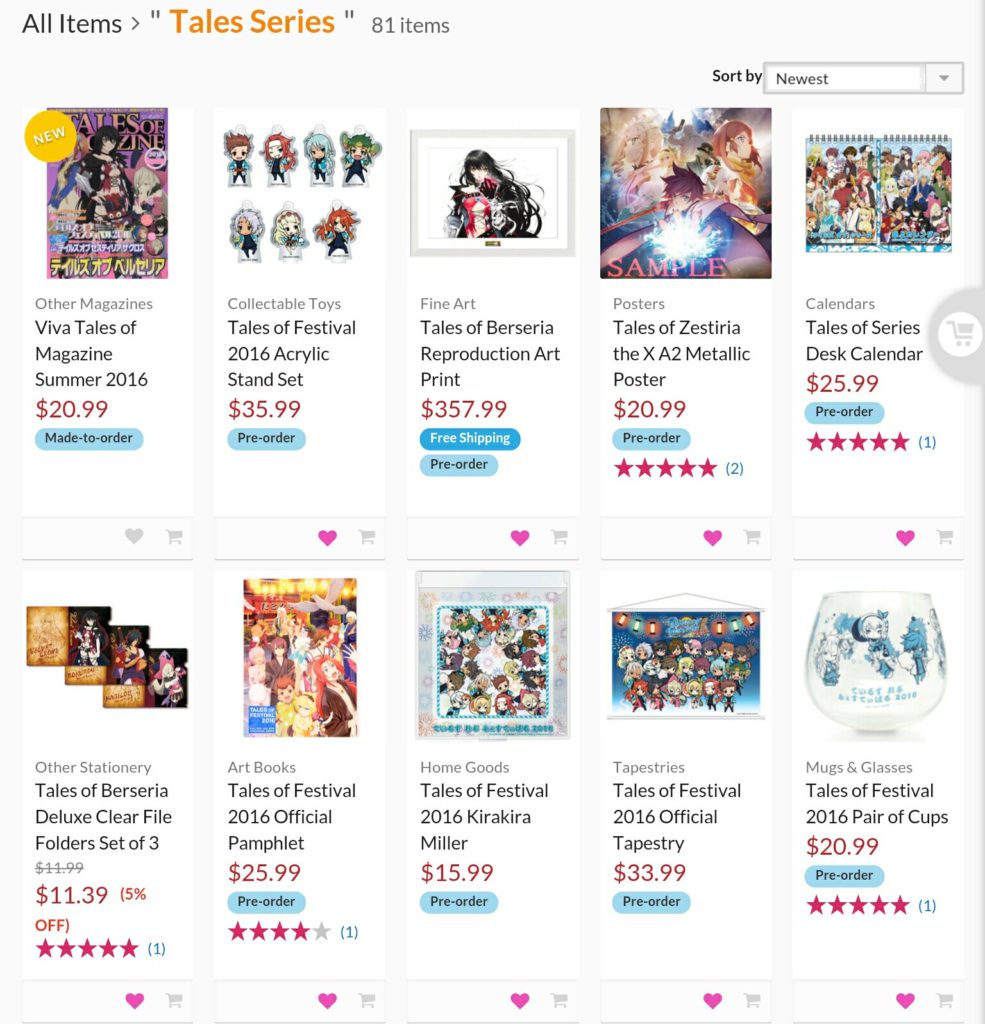 Like I said last week, both Tokyo Otaku Mode and Bandai Namco Japan were really flabbergasted at the high demand of Tales goods that Abyssal Chronicles brought them. They seriously were not aware that the demand for Tales goods overseas was THIS big. They both extend their thanks for how passionate AC's visitors are for Tales!
Just yesterday, even more stocks of the Tales of Festival 2016 merchandise have been put up again, so do check them out!