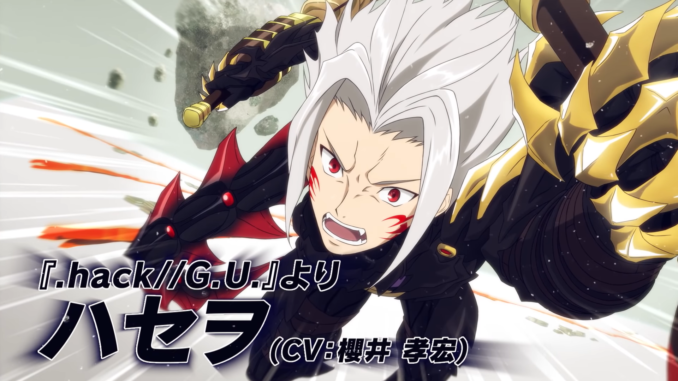 Tales of The Rays starts September off with another collab announcement, this time with fellow Bandai Namco RPG series .hack! All the information is in this month's preview video.

Let's take things one step at a time. Bandai Namco's Youtube Channel has once again updated with a new preview video for Rays, this time for the month of September. Check it out below!
The first thing announced is a new seasonal event, but with a bit of a disclaimer: for the first time ever, Rays is getting a new Seasonal event with no new characters. Every seasonal, colosseum and raid event since Rays first started running came with at least one new character added to the game, so this is certainly a surprise. However, it was announced earlier this year that content updates would slow down as they continue to work on the game through the quarantine. It's understandable, and impressive that they were able to keep the regular character releases up for as long as they have.
That said, we are still getting new seasonal mirrage artes for returning characters! For this event we'll be getting 4 lovely brides: Fractured Milla, Arria, Martel and Chloe. The event is themed after Autumn Garden weddings, since summer is over. Perhaps Martel will be a particular focus?
Now for the main course. Tales of The Rays is collaborating with .hack//G.U.! This is a big surprise since .hack does not have any current running games, making this a one sided collaboration. The most recent release was in .hack//G.U. Last Recode in 2017 for PS4 and PC, which was a collection of the original .hack//G.U. games. Nonetheless this is a welcome surprise, and longtime Tales fans may remember this isn't the first or only time the two series have crossed over.
.hack//Link had a pre-order bonus DVD where Haseo and Ovan meet Asbel and Malik, as well as DLC that gave them Asbel and Malik costumes. Tales of Graces F, meanwhile, had DLC in Japan that gave Asbel a Haseo costume. This is because Haseo is voiced by Takahiro Sakurai, who also voices Asbel and Ovan is voiced by Hiroki Tōchi, who voices Malik as well. Tales of Phantasia: Narikiri Dungeon X came with a Haseo costume and some of his actual moves as artes, and Haseo appears in spiritual Tales game Keroro RPG as well. The two series also collided in Project X Zone 1 and 2. Needless to say, both series have a history together as fellow Bandai Namco RPGs.


That brings us to to the current collab. Haseo, the main character of .hack//G.U. is our first collab character, and he's joined by the same game's heroine Atoli. That's not all there is to this event, though. Just like the other crossover events we've had so far, featured Tales characters get to join in on the fun! The first of the featured characters is Rose, who gets a costume based on Alkaid; Malik who's wearing Ovan's outfit; and finally Emil dressed as Kite, the protagonist of the original .hack games. As mentioned above, Ovan and Malik share a voice actor. The connection with the other two pairs is a little more unclear, but perhaps it'll make sense when the event releases.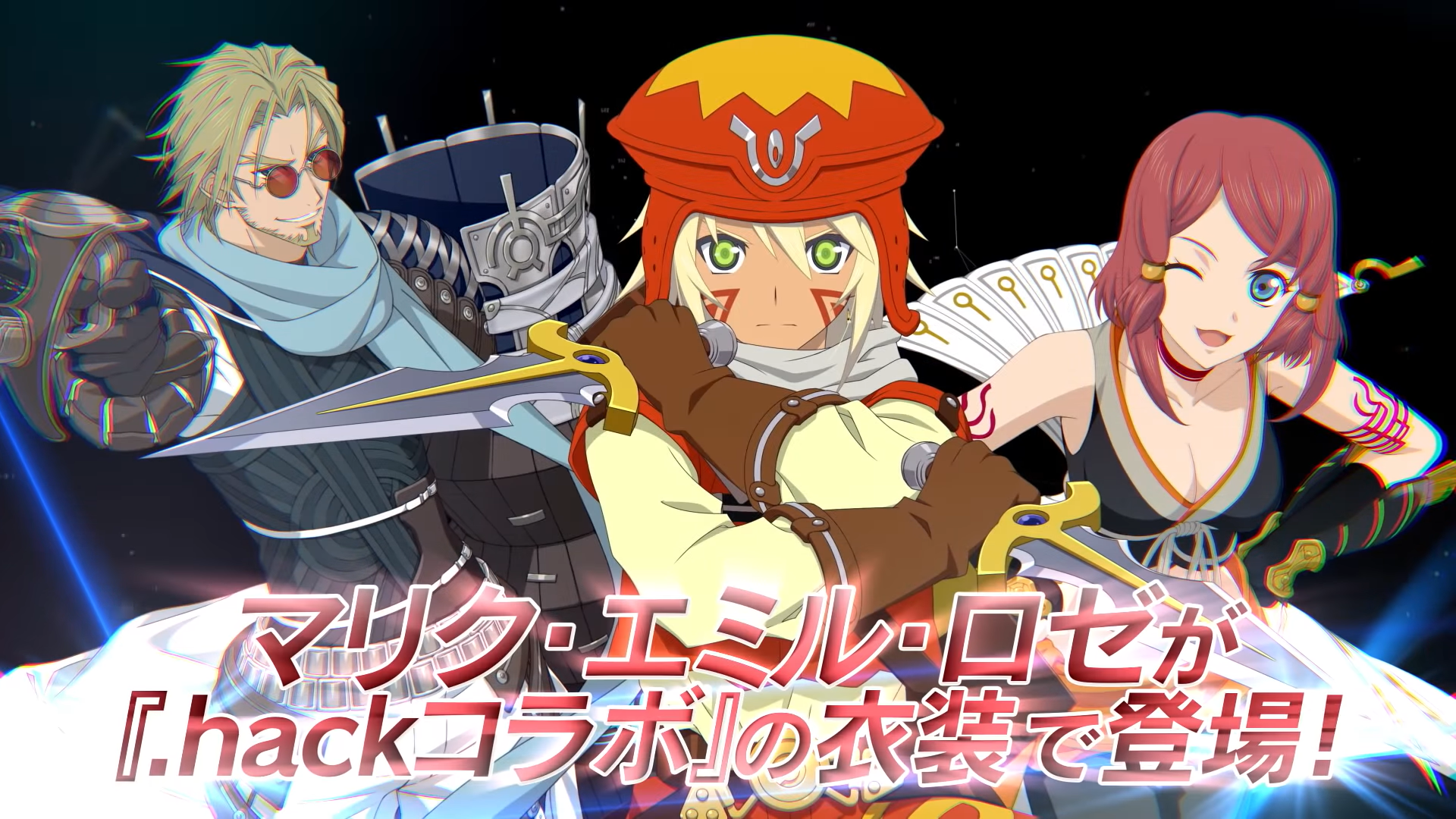 That's it for collab news, and event news for this month in general. There is one last bit of news at the end of the preview however! We get a special preview of 「I believe」, the theme song for Tales of The Rays: Last Cradle. It's a new single by BoA, the voice behind White Wishes, the Tales of Graces opening theme! We're glad to see Bandai Namco working with her again for another opening theme song.
And that's it for the preview. They'll release more news in the coming days, particularly for the collab, so keep an eye out and we'll keep you updated! We don't have an exact date, but Tales of The Rays Last Cradle will be coming this autumn and with it is a complete overhaul of the equipment system and several new characters. And as of right now the Vesperia Spirit Gear event is still running, so players will have plenty of time to prepare for upcoming events and story.
As always, stay alert for more news soon, especially if they dare to drop a second preview!
Tales of the Rays

Tales of the Rays
is a Tales mobile game for the iOS and Android featuring characters designed by Hidenori Matsuraba and a new ADF-LMBS (Advanced Flick Linear Motion Battle System). The game tells the story of hero Ix Nieves and heroine Mileena Weiss in the world of Tir Na Nog. Characters from the previous Tales titles appear in this game. The game initially had an English version, but was short-lived and now currently runs exclusively in Japan.