Duration: 06/18/18 - 10:00PM ~ 06/30/18 - 3:59PM JST
This year's Wedding Groom gacha will feature Asbel, Stahn, and Veigue for the 6 Star awakening character cards.
The following partner cards (Sophie for Asbel, Dymlos for Stahn, and Tytree for Veigue) will appear more frequently in the partner awakening quest tab, due to this event.
---
And finally, we have Rokurou as the common 4 star exclusive to this banner: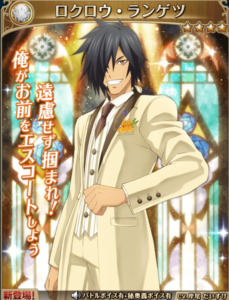 Good luck to all of those rolling!