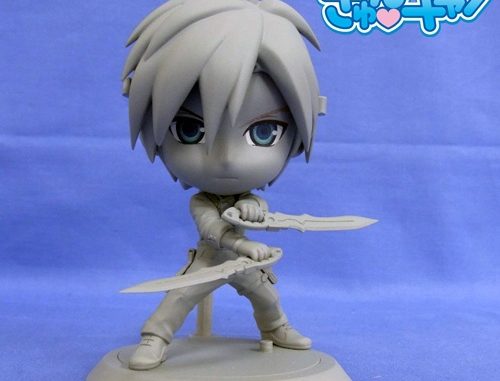 Prototypes of the Tales of Xillia 2 Kyun Chara Bundle figures from Lalabit Market have been revealed.

As previously announced, the Kyun Chara Bundle for Tales of Xillia 2 will be pretty much similar to what the first Xillia had. The pack includes the game, a calendar box, and Kyun Chara figures of Ludger and Elle. The Ludger figure will have three different bodies which represent his three Weapon Shifts (Swords, Hammer, Guns), while the Elle figure will have a mini Lulu the cat with it.
Tales of Xillia 2 will be released in Japan on November 1, 2012. Pre-orders are now available at the following places. Be quick, pre-orders run out fast!
Tales of Xillia 2 Regular Version - Play-Asia | CDJapan | Amiami | YesAsia
Tales of Xillia 2 Famitsu DX Pack - Play-Asia | CDJapan
Tales of Xillia 2 Lalabit Market Kyun Chara Pack - Play-Asia | CDJapan
Tales of Xillia 2 X Edition (w/ PS3 controller) - Play-Asia (all slots currently sold out, check again later) | YesAsia