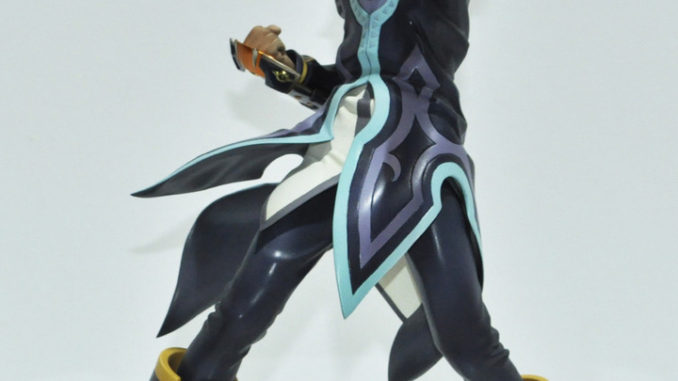 Hi guys! It's been a while. LaZy's back with news from Wonfes.
The prototype for Tales of Vesperia's 1/8 Scale Raven figure by ALTAiR is now out. This figure was announced last >Tales of Festival.
Just like Yuri, Flynn and Rita, Raven will be also getting his own Overdrive figure. Raven, along with a colored version of the also
previously announced
Tales of Xillia 1/8 Scale Jude Mathis figure
were both featured during Summer Wonder Festival 2012.
The Estelle figure that was also announced before wasn't physically there, but
it was mentioned
.
In addition, MegaHouse has announced that they will also be releasing a
Tales of Series Petit/Puchi Chara Land set
, which will include Leon Magnus, Rutee Katrea (Tales of Destiny), Milla Maxwell (Tales of Xillia), Yuri Lowell (Tales of Vesperia) and both short and long-haired versions of Luke fon Fabre (Tales of the Abyss).
No concrete release dates have been given for the above as of the moment.
Pre-orders for the Milla figure are still currently available at the following shops: Play-Asia | CDJapan | Hobby Search | Amiami