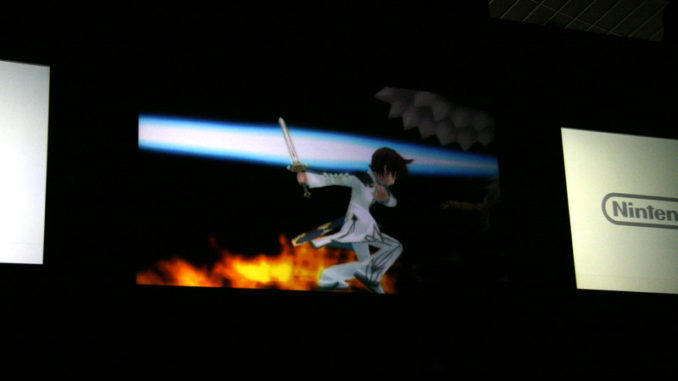 Jump Festa '09 didn't exactly reveal that much news on the recently revealed Tales game for the Wii. This article from GPara talks a bit about what has transpired so far. They gave the game a codename of "Tales of 10" (meaning, it's not the actual game's name). Apparently, the game has been in development for two years, around the same time they started Vesperia and Hearts. The game's setting is based off Middle Age Europe. The character designer is still being kept secret, but the voices are already done, they say. They announced that more news will be released by Spring of next year. Aside from that, they just showed the first teaser trailer once again. (Many thanks to Yume Hanabi for the translations <3)
During the same event, the staff had a talk of a possible Tales of Hearts anime. No news yet on whether this is just speculation, or actually for real. There's English info of the event here.
Guy fanservice Tales of the Abyss episode 12 is below this news post.