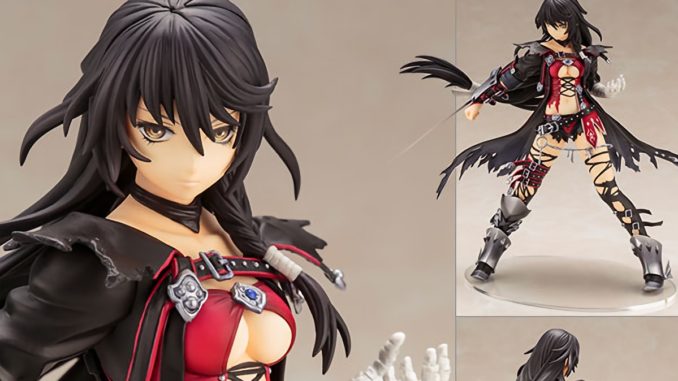 Pictures of the colored prototype of Kotobukiya's Tales of Berseria Velvet Crowe figure are now available. Pre-orders are also now open!
The 1/8 scale Kotobukiya figure of Tales of Berseria's main protagonist, Velvet Crowe, is set to be released on late March 2017.
The official retail price is 12,960 Yen, but pre-ordering it lets you have a discount. Pre-orders are now available at the following retailers. They ship internationally:
In addition, Kotobukiya includes a Daemon arm part exclusively for their Japan store. It's a separate part from her regular arm.
You'll need a proxy to order from Kotobukiya Japan directly. I personally recommend FromJapan.
If you live in the US, however, the KotoUS store also now has the figure up for pre-order, together with the Daemon arm part!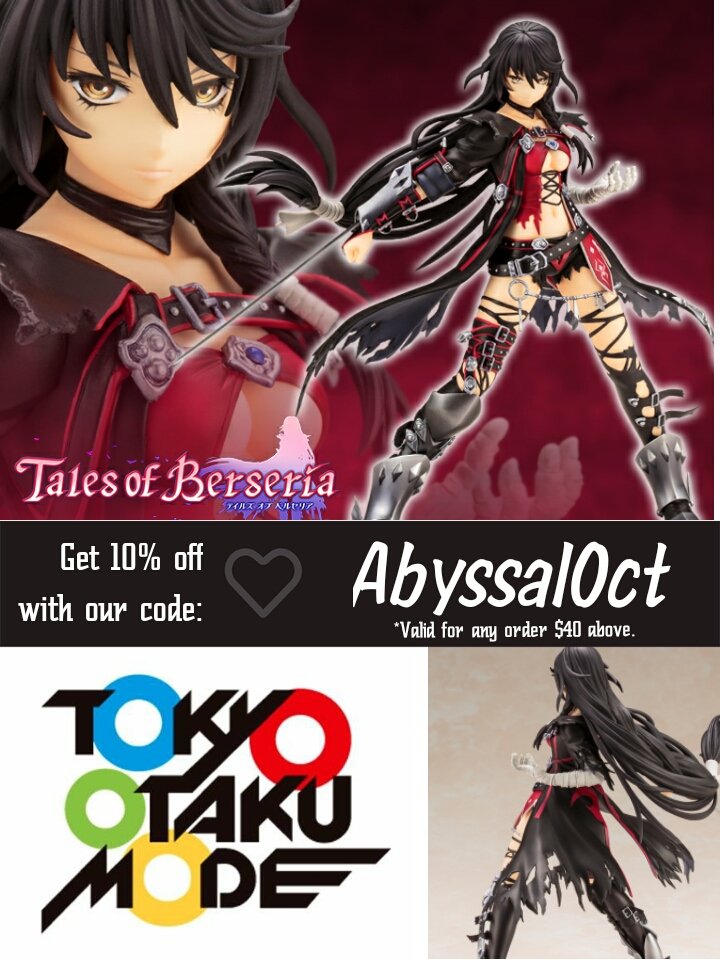 In addition, Tokyo Otaku Mode also has the regular Velvet figure up for pre-order! You can take advantage of our promo code this month to get it cheaper! Just use the code AbyssalOct and you can get 10% off your order! This will also work with any other non-Tales item within the Tokyo Otaku Mode shop. (Minimum order: $40)
*Orders for the figure are restricted to US, Canada, Hongkong, Singapore, Taiwan, Thailand, China, Indonesia and Germany.
Tales of Berseria

Tales of Berseria
is the latest mothership title of the Tales of Series which was first announced during 
Tales of Festival 2015
. The game was released for both the PS3 and PS4 on August 18, 2016 in Japan, January 24, 2017 in North America and January 27, 2017 in Europe for the PS4 and PC. The game features a female protagonist named Velvet and a theme of pirates and ships. It's also confirmed as a distant prequel to
Tales of Zestiria
.