Two more characters for upcoming Tales strategy game Tales of the World: Reve Unitia have been revealed, along with the return of two more characters from its Tactics Union predecessor.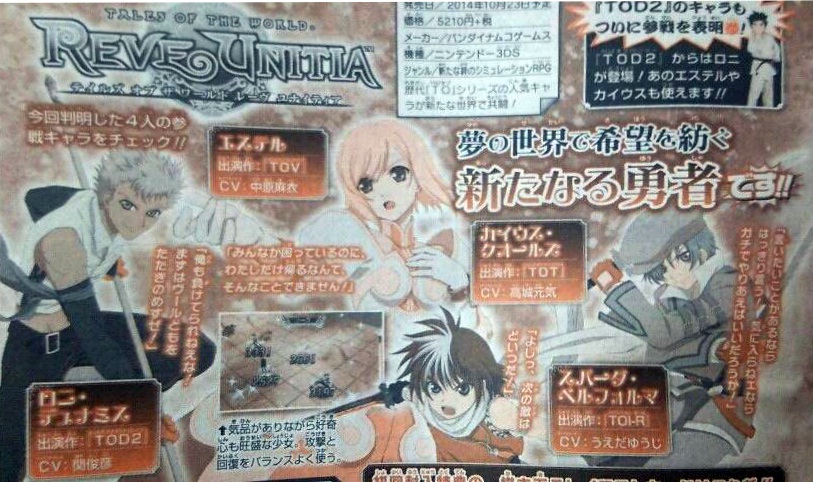 A scan from Weekly Jump reveals Loni Dunamis from Tales of Destiny 2 and Caius Qualls from Tales of the Tempest. In addition, the scan also shows Estelle from Tales of Vesperia and Spada Belforma from Tales of Innocence. Both characters were also already in the original Tales of the World: Tactics Union game that Reve Unitia is based on.
Tales of the World: Reve Unitia will be released in Japan on October 23, 2014 for the 3DS.