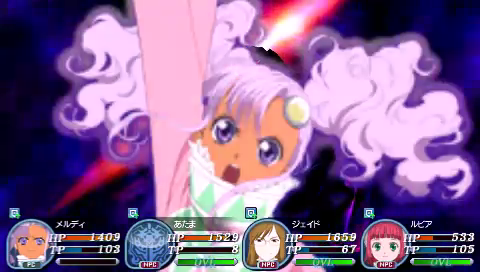 Hi guys~ it's Friday again meaning new Tales of the World: Radiant Mythology 3 character videos from the official site. This week, we have videos of Meredy (Tales of Eternia), Jade Curtiss (Tales of the Abyss), Rubia Natwick (Tales of the Tempest) and the new addition, Raven (Tales of Vesperia).
In these videos, Meredy summons
Shadow
, Jade uses
Mystic Cage
, Rubia uses
Sacred Shine
and Raven uses
Blast Heart
. You can click the thumbnails above to view them on YouTube.