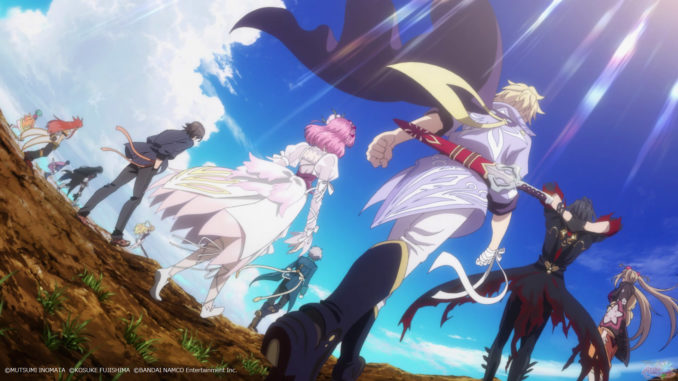 Enter the world of Tales of Crestoria with this new features trailer, screenshots of the animated opening and an updated key visual!
Straight from the Tales Detectives stream earlier, check out this new game features trailer introducing us to Tales of Crestoria.
New Trailer
Breaking down the new trailer (which sort of, kind of sounds like it's narrated by Cristina Vee/Velvet? Not sure), we're given a short introduction of the original characters once again, along with how the Main Story and Side Story features work.
We also get our first look at what will probably be the Gacha summon feature. The trailer describes "Memoria Stones" as emotions or memories that crystallize into mana. The strength of the emotions within the Memoria Stones can cause a character to materialize and even join the party.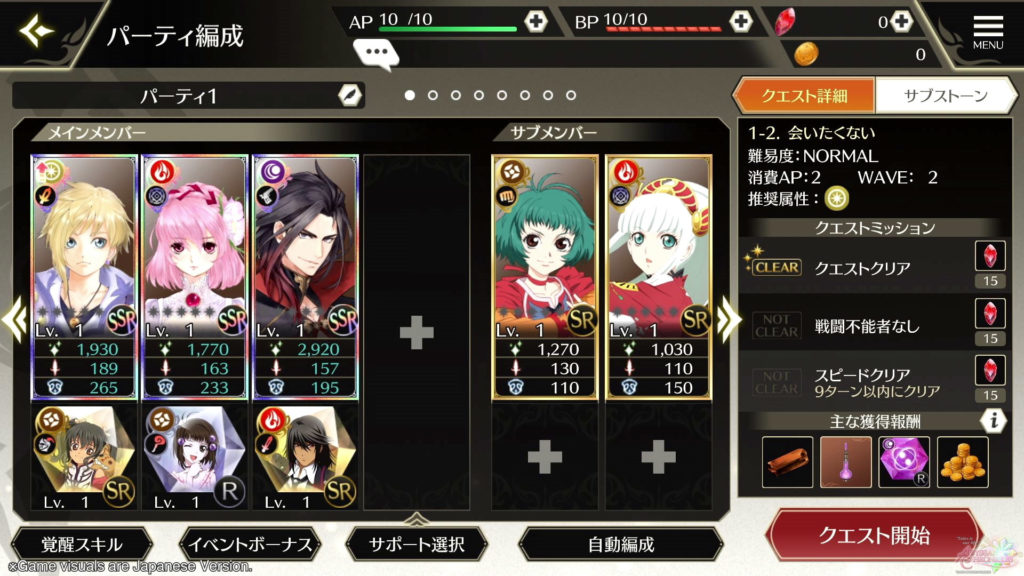 Memoria Stones can also be equipped by existing characters to strengthen them. In the screen, we see Kanata, Misella and Vicious equipping Memoria Stones of Anise, Reala and Gauis respectively.
The trailer also includes the game's battles, featuring the turn-based battle system and the use of the Over Limit gauge to activate Mystic Artes.
We also get to see a bunch of new Tales characters which will be included in the game aside from our initial list (either as characters or as Memoria Stones, possibly). So far, the trailer shows:
Tales of Phantasia
Tales of Destiny

Leon Magnus
Bruiser Khang/Mighty Kongman

Tales of Eternia
Tales of Destiny 2
Tales of Symphonia
Tales of Symphonia: Dawn of the New World

Emil Castagnier
Marta Lualdi

Tales of Rebirth
Tales of the Abyss

Luke fon Fabre
Guy Cecil
Anise Tatlin

Tales of Innocence
Tales of Hearts
Tales of Vesperia
Tales of Graces
Tales of Xillia
Tales of Xillia 2
Tales of Zestiria
Tales of Berseria
Opening Movie Screenshots
We also get a new sneak peek of the game's animated opening by WIT Studio. Still no announcement yet on who will sing the opening theme.
Updated Key Visual
Finally, check out the updated key visual for the game, which now include the two antagonists Machina and Kasque, and Tales characters Leon, Milla and Luke.
Tales of Crestoria

Tales of Crestoria
is an upcoming mobile title dedicated for smartphones that is an entirely new story and doesn't focus on previous Tales of titles. The game features Kanata Hjuger, a young man branded as a Transgressor because of the crimeof "protecting someone important" to him. The game will be released for iOS and Android on 2020.
Info Page | News | Gallery | Official Website (JP) | Official Website (EN)