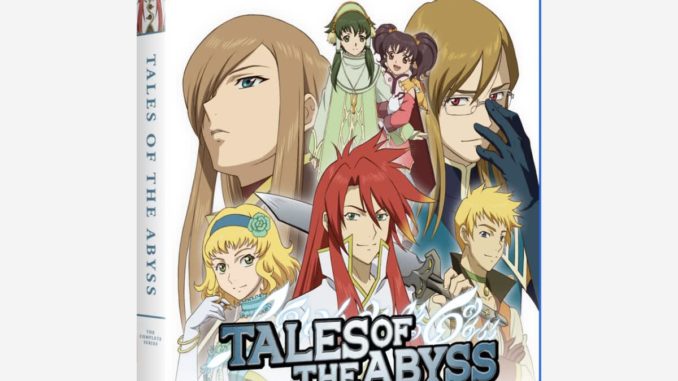 FUNimation has revealed a complete series release of Tales of the Abyss's anime adaptation on Blu-Ray, scheduled to be released on March 17, 2020.
The release features all twenty six episodes spanning three Blu-Rays discs. Special features include undetermined trailers. The set is listed as being subtitled only; no English dub has been produced and will not be included. For reference, this is FUNimation's second release of the Tales of the Abyss anime, the first one being a DVD/Blu-Ray combo pack of the same content, spread across four DVDs and three Blu-Ray discs.
Tales of the Abyss

Tales of the Abyss
is the eighth mothership title of the series initially released for the PlayStation 2 in Japan in the same year as
Tales of Legendia
. It is the Tales of Series 10th Anniversary title. The game was later ported to the Nintendo 3DS and was adapted into a
26-episode TV anime
by Sunrise. Abyss tells the story of Luke, a young noble whose life turns upside down upon meeting a mysterious girl named Tear. The game appears to be influenced by musical themes.