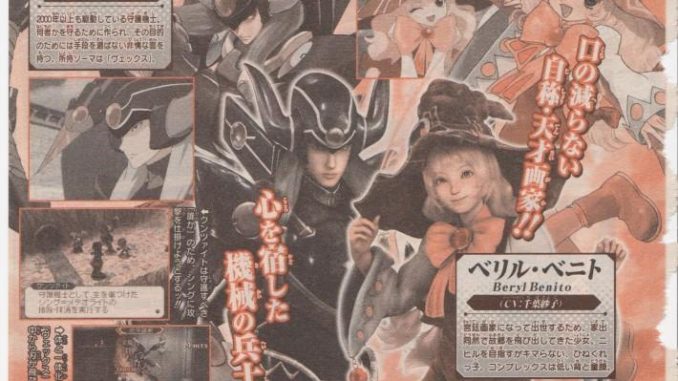 Thanks to Kyo Kusanagi from the Tales Forums for the heads up. This new scan introduces the two other playable characters. If you'll recall, they have been shown in the two recent trailers for the game.
The little with girl is 
Beryl Benito
, and the guy in the big armor is
Kunzite
. Will be adding more info on them once someone translates or once the ToH main site gets updated 
.
Also, thanks to cutepresea for the heads up, the Tales of the Abyss Anime site has been updated. It now reveals that the ending song will be "Bouken Suisei" (Comet Adventure) by Kurumi Enomoto. It actually hasits own site, with the lyrics already there. The single of it is to be released on October 10 this year. They've also updated with two new art in their gallery, plus images/character bios for the rest of the God-Generals. All images have been added here.