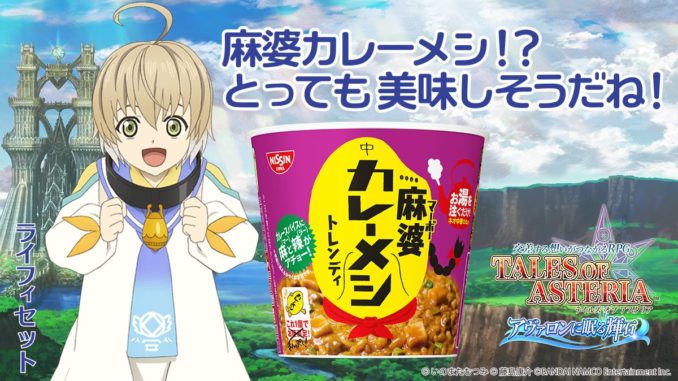 In collaboration with Tales of Asteria.
Nissin, in collaboration with the mobile game Tales of Asteria, will be releasing a limited edition of their Curry Meshi called "Mabo Curry Meshi Trendy". The item will be on sale beginning September 2, 2019 in Japan.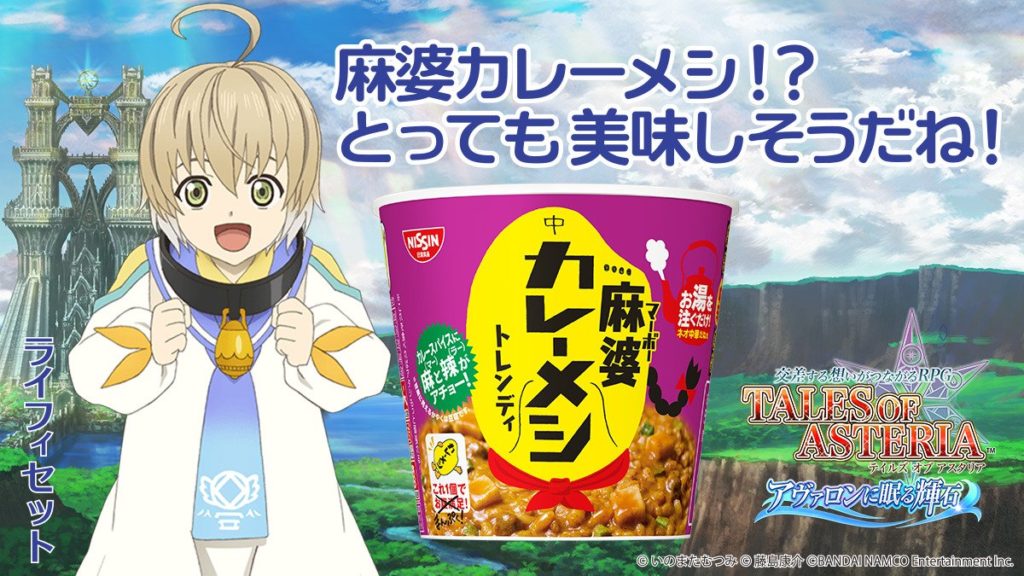 A promotional Tweet was posted at the official Curry Meshi Twitter, featuring an excited Laphicet who is wondering if this will be as tasty as the original Mabo Curry.
Curry Meshi is a type of instant cup food from Nissin similar to their cup noodles, but instead of noodles, here you have instant rice. You can order the regular Curry Meshi on Amazon.
This wouldn't be the first time that we've gotten a physicial rendition of Mabo Curry. Various collaborations have been made before in different forms, with a now yearly standard Mabo Curry box available every year at Tales of Festival.