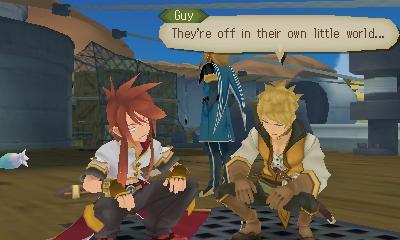 We have a total of 16 new screenshots for the US version of Tales of the Abyss 3DS and two new gameplay videos.
The screens mostly of scenes and areas early on in the game, as well as some battle screens.
The gameplay videos mostly show scenes in battle. Please view them in their own YouTube pages in HD to get a proper look.
Tales of the Abyss - Gamplay Video 1 - Ortion Cavern

[3DS] Tales of the Abyss - Gamplay Video 2 - Mt. Roneal
(Screens via Nintendo Everything)