New Tales of Xillia 2 scans from Jump reveal a new character, as well as the return of Elise Lutus, Tipo and Rowen J. Ilbert from the original Tales of Xillia, sporting new character designs.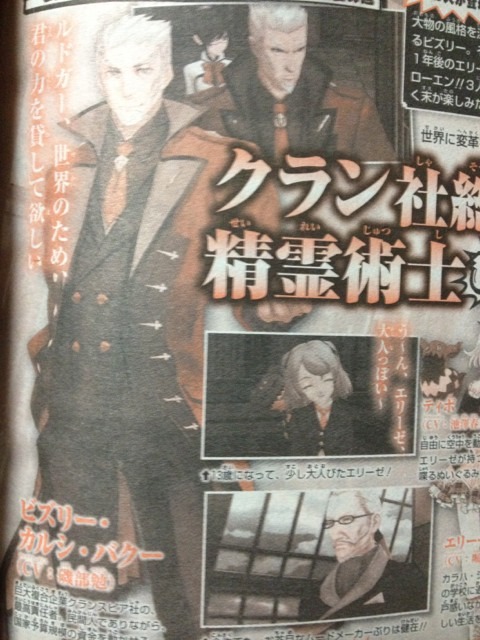 New character:
Bizri Calci Bakuu
(romanization not official... I can't even understand his name, ????????????,
bizur? karushi bak?
).
"
Ludger, for the sake of this world, I want you to lend me your power.
"
VA:
Tsutomu Isobe
- The chief executive of the Clanspia company. Though a civilian, he can operate the allocation of funds for the nation. (He's the guy in red in the first trailer of the game)
And as I mentioned, Elise (with Tipo, of course) and Rowen return with new designs:
Elise Lutus
"It's okay, I'm sure they'll understand!"
- She's currently attending a school in Karaha-Schall and is now following a new way of living her life.
Rowen J. Ilbert
"This old man's at an age where I can no longer have regrets, so it's frantic"
- A great strategist who is also known as the Conductor (thanks, Ju-da-su! ). He's the current Prime Minister of Rieze Maxia.
Tipo
"Hrmmm~ Elise, you're so adult-like~!"
- Tipo was apparently just... well, restored.
No news yet whether any of them are playable. Both Elise and Rowen are confirmed playable. Here's a new part of the scan showing Elise's new Fighting Chat.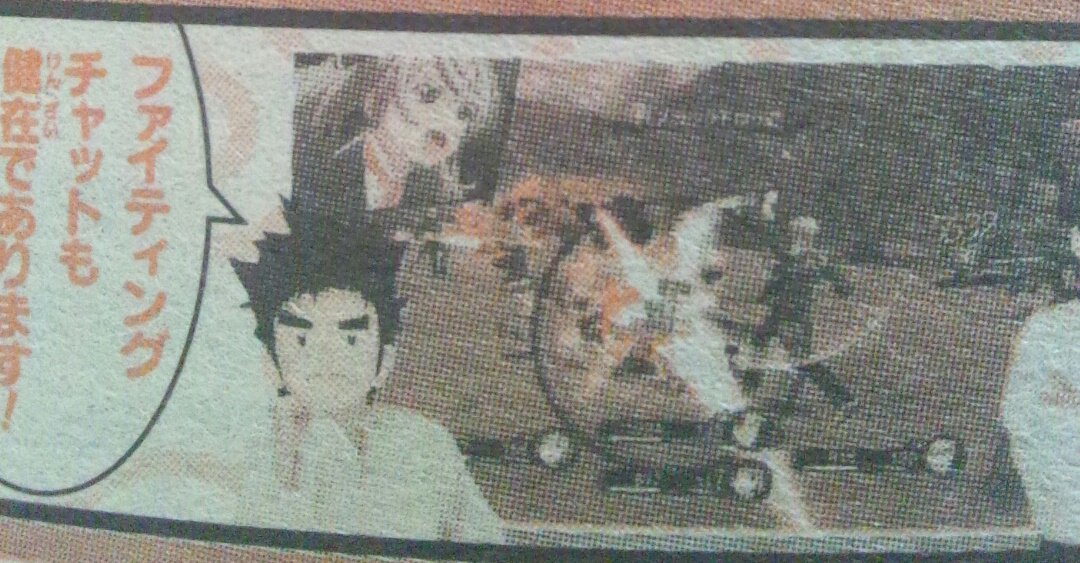 In addition, there will be a new commercial airing this August 11th.
Tales Channel +
members can view it a few days earlier (on August 6th at 11:00AM Japan time).
Tales of Xillia 2 will be released in Japan on November 1, 2012. Pre-orders are now available at the following places. Be quick, pre-orders run out fast!
Tales of Xillia 2 Regular Version - Play-Asia | CDJapan | Amiami | YesAsia
Tales of Xillia 2 Famitsu DX Pack - Play-Asia | CDJapan
Tales of Xillia 2 Lalabit Market Kyun Chara Pack - Play-Asia | CDJapan
Tales of Xillia 2 X Edition (w/ PS3 controller) - Play-Asia (all slots currently sold out, check again later) | YesAsia