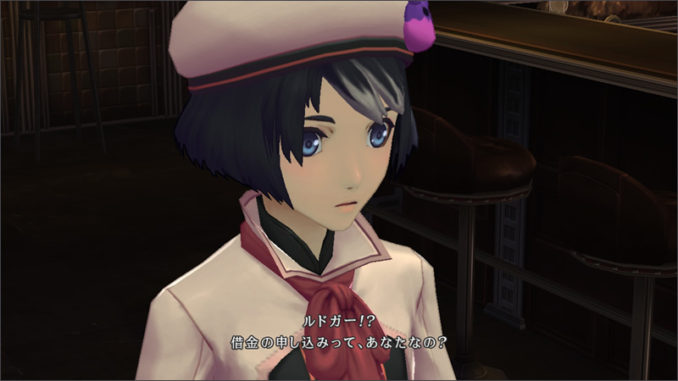 The official Tales of Xillia 2 website has been updated today with character profiles of the recently revealed characters (Alvin, Leia, Julius and Nova), info on the new Link Artes and some screenshots to go along with all of that.
First off, Alvin and Leia were placed under Party Characters (for those who still had doubts). Sadly, Julius Will Kresnik was placed under Key Characters along with Elle, Lulu and Nova, so this pretty much means him and Nova aren't playable. The given romanizations for their names are official, by the way.





The info in the character profiles are pretty much the same as the ones from Famitsu, so you can just check our translations of them
here
.
New battle system info was also added to the site, namely the new Unique and Common Link Artes plus the special abilities of Leia and Alvin.






As you know, the
Weapon Shift
ability is something unique to Ludger only. Leia and Alvin also have their own, though it's pretty much the same abilities they had back in the original Xillia:
Charge
for Alvin, where he can enter his Charge Mode, giving him the ability to use Charge Artes (powerful altered versions of his basic artes), and
Staff Expansion
( ????,
Kasshinkon Jutsu
), which makes Leia's staff expand longer, giving her increased attack power and range.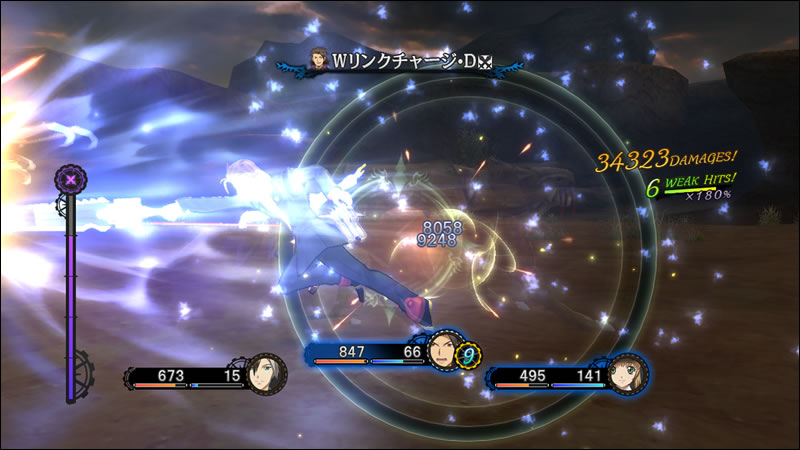 Next up are the game's new
Link Artes
. Unlike in the original Xillia, Xillia 2 has two types of Link Artes:
Common Link Artes
and
Unique Link Artes
. The ones above, which any combination of two party characters can perform, are the Common Link Artes. The screenshots show
W Link Charge ?D
and
Link Cannon Duo
.
The ones above now show the Unique Link Artes, which are unique to specific pairs of party characters. The one shown for Ludger and Alvin is
Mortal Fire
(from Ludger's
Rapid Range
and Alvin's
Variable Trigger
) and the one for Ludger and Leia is
????
(
Ensen Juuraku
- from Ludger's [ ???????,
sooto rarude
] and Leia's ??? ).
More battle screenshots:



Tales of Xillia 2 will be released in Japan on November 1, 2012. Pre-orders are now available at the following places. Be quick, pre-orders run out fast!
Tales of Xillia 2 Regular Version - Play-Asia | CDJapan | Amiami | YesAsia
Tales of Xillia 2 Famitsu DX Pack - Play-Asia | CDJapan
Tales of Xillia 2 Lalabit Market Kyun Chara Pack - Play-Asia | CDJapan
Tales of Xillia 2 X Edition (w/ PS3 controller) - Play-Asia (all slots currently sold out, check again later) | YesAsia