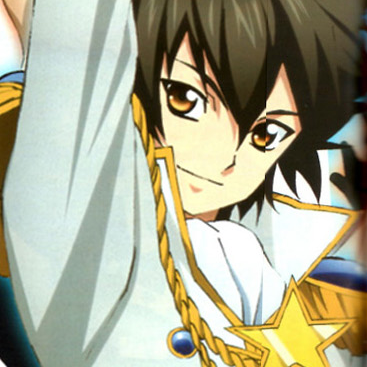 A new scan of Tales of Xillia hints that Jude and Milla, the main protagonists, might not be the only ones to receive Star Driver costumes via DLC.


This is the only part we have of the scan as of now, showing an illustration of Rowen as Star Driver's 
Ryosuke Katashiro
. 
UPDATE
 (8/9/2011): Added the other parts of the scan.
There are no scans yet for the following info, but according to those who have the magazine
, the whole scan shows Leia as
Wako Agemaki
, Alvin as 
Head
 and Elise as 
Benio Shinada
.
The scan also says that this set will come out on September 8th, on the same date as the game's release, and will be for 500 Yen each.