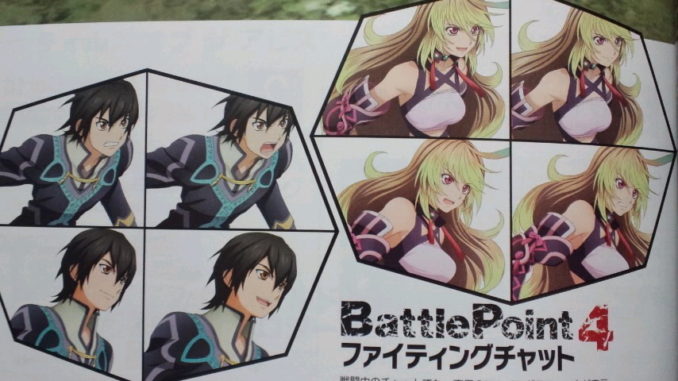 New scans from the third volume of the Viva! Tales of Magazine gives us a better look at Tales of Xillia's chat systems, the characters' fighting style and the products to expect on Tales of Festival 2011.








The first few scans above give us a few new images of how the Fighting Chat and the Long Chat would look like. So far, ufotable really has done an excellent job with the art. The next ones deal with the artes the characters have, such as Lohen/Rowen having Freeze Lance, Leia having Item Steal and Alvin having a new arte called Breaker.
The scans also confirm the lineup of products to be available on the Tales of Festival 2011 this May 28-29. So far, there are Tales of the Abyss, Tales of Vesperia, Tales of Graces f, Tales of Symphonia, Tales of Destiny and Tales of Xillia shirts, a Tales of Festival 2011 A1 poster featuring completely new artwork of some Tales characters, a penlight and a tumbler, a Tales of the World: Radiant Mythology 3 Fans Bible featuring the three Kanonnos on the cover, some straps, pouches and tote bags.