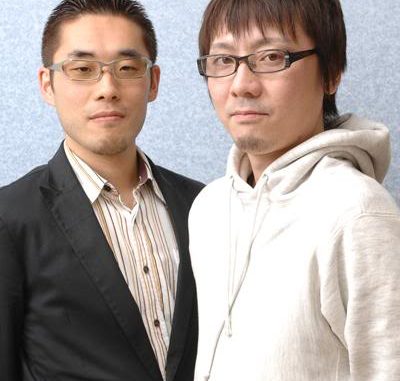 A new video interview of Gouda Tsutomu (Producer) and Higuchi Yoshito (Creative Producer) from Famitsu.com has surfaced (uploaded to the AC YouTube account by Synchyryn, our "mod in hiding" XD).
This is actually an interview with similar contents to the recent Famitsu scans (check last post) and the previous Play Magazine interview. 
EDIT
: and IGN recently made a detailed summary and translation of the said interview 
here
. Together with that, a few higher quality versions of the 
screenshots shown in the scans before
 are also up, along with 
higher quality versions of Yuri and Estellieze's official art
(although it's not the full view).
Additional info you might want to know:
Yuri: Yuri left because of a certain "truth" he found out within the Knights group. Apparently, both Yuri and Flynn (blonde-haired guy) are members of the same band of Knights, only, like we said before, only Yuri left. He has the attitude of an older brother to everyone.
Estellieze: The name "Ester" was given to her by Yuri, probably because he found her full name too long... She also leaves a good impression on other people with her polite manners and behavior. Ester loves reading books and is very knowledgable about a lot of things. She is surprised on how the outside world is so much different from what she had imagined, but she has to confirm everything with her own eyes.
That said, I won't be online at all tomorrow (probably) up until Wednesday-Friday. My finals are up (it ends on Wednesday, but Thursday to Friday are holidays... which means no access to the internet 'cause all net shops will be closed :/), and I have to do good (or else). In the meantime, sukotsuto, Natsumi, Picup and miken-chan (SV's on a leave :3) will have to fill in for me, so please keep an eye on the Tales Forums or any of our other sources of information (especially you miken, I know we're online at almost the same times XDDD)
And as a little parting gift, all the ToDDC Premium Box Artbook scans are up and all the Tales of Eternia the Animation episode raws are now also up. Many thanks to kingforte for providing these for us. We oew him a lot~
'Til then, in ToI fashion, BAI BAI~!
~Link
|| Tales of Vesperia Gouda and Higuchi Video Interview