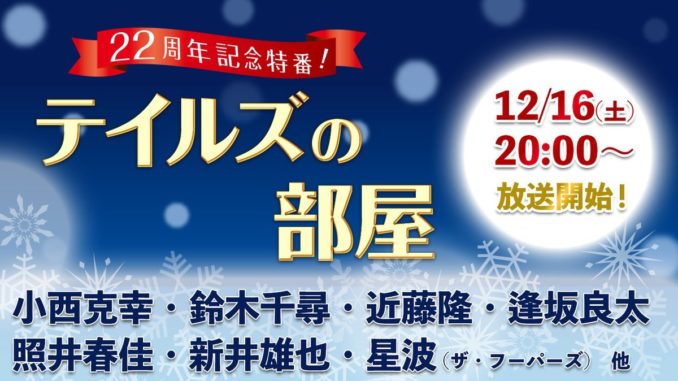 To commemorate the upcoming 22nd anniversary of the Tales of Series, Bandai Namco Japan will be holding a special program with (hopefully) new information!
The program, being called "Tales of Room," will be broadcast on Nico Nico Douga, Periscope and YouTube Live on December 16, 2017 at 8PM to 10PM JST. This is a day after the Series' 22nd anniversary on December 15th, which marks the release of Tales of Phantasia in Japan.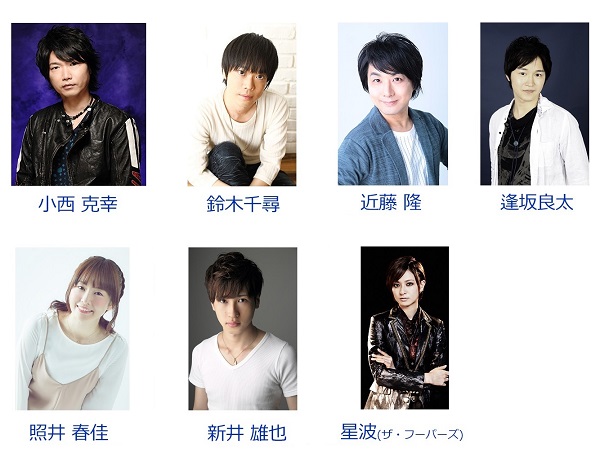 The event will cover upcoming info and development on the mobile games Tales of Asteria and Tales of the Rays, the Tales of Festival event and the Tales of the Stage stage plays. Voice actors and stage actors who will be at the stream include:
Katsuyuki Konishi (Lloyd Irving, Tales of Symphonia)
Chihiro Suzuki (Luke fon Fabre, Tales of the Abyss)
Takashi Kondo (Ludger Kresnik, Tales of Xillia 2)
Ryouta Ohsaka (Mikleo, Tales of Zestiria)
Haruka Terui (Mileena Weiss, Tales of the Rays)
Yuya Arai (Asch, Tales of the Stage ~The Last Score~)
Sena from The Hoopers (Tear Grants, Tales of the Stage ~The Last Score~)
Ryoko Nagoshi (Emcee)
The description doesn't specifically mention having any new game info, but if there's a place to announce new stuff, it could be here, or the Jump Festa 2018 convention that will start on that same day.
Bandai Namco will be hosting an event on December the 15th. 5 unannounced games will be shown off during the event. Nintendo will have a big presence at the event.

— Marcus Sellars (@Marcus_Sellars) November 28, 2017
In addition, there's a rumor floating around that Bandai Namco will be announcing 5 new games on December 15th. The credibility of this rumor though, I wouldn't know much, but he has apparently been involved in confirmed Nintendo rumors in the past.