After a deafening silence on any new Tales news, it looks like we're finally getting some updates in the coming 2 weeks. Maybe.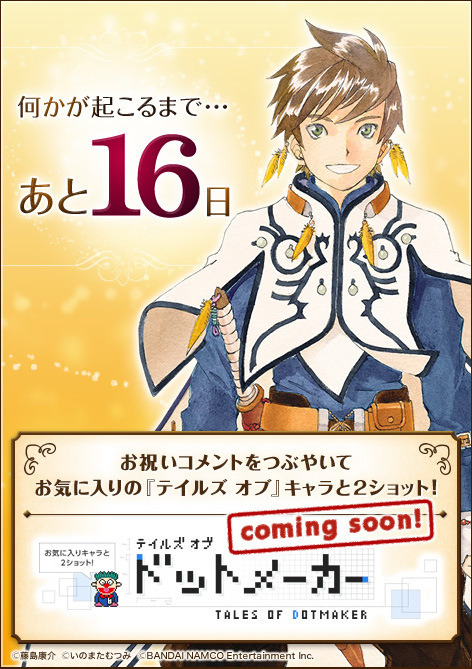 Tales Channel
, the official Japanese portal/website for the Tales of Series, has put up a countdown for something that's going to happen soon.
The countdown says "Something will happen..." continued with the number of days to go and an image of a Tales hero. Yesterday, the countdown was at 16 days left and featured Sorey from Tales of Zestiria. As of time of writing, there are 15 days left in the countdown, with the image now featuring Ludger from Tales of Xillia 2.
At the moment, we have no idea what the countdown is for. We don't even know if it's even related to major news or if it's just something minor like a mobile game. It does, however, seem to point to the date of December 15th, which happens to be the Tales of Series official 20th Anniversary(aka the day Tales of Phantasia was released in Japan for the SNES).
We'll keep you posted.