Namco Bandai will be holding a Tales of 20th Anniversary Party stream on Nico Nico Douga.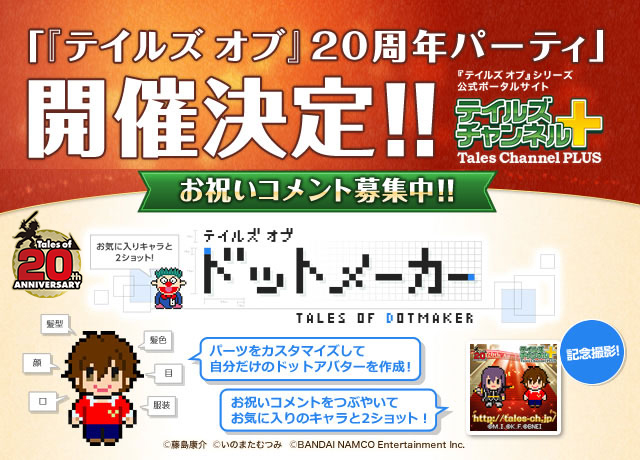 The stream will feature voice actors Konishi Katsuyuki (Lloyd Irving), Chihiro Suzuki (Luke fon Fabre/Asch) & Tsubasa Yonaga (Jude Mathis). There will be a look back throughout the series, a challenge for the viewers with the
Tales of Dot Maker program on the Tales Channel site
, reading fan wishes for the Tales Channel website, and the latest in news for the "Tales of" series.
Stream Link (Stream starts at 22:00 JST)
Here's hoping the information we get from this stream will reveal new details on Berseria~