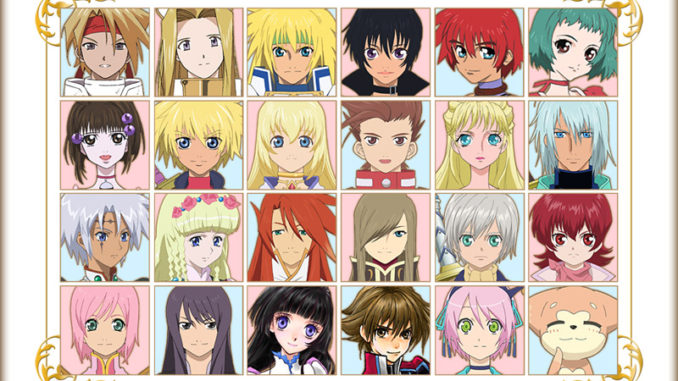 The Fourth Tales Characters Ranking 2008 Voting has begun once again~!
Click the above image to cast your vote. You may only vote 
one
, like before. After voting, you get a special wallpaper with Tales characters' faces. If your character isn't on the list, the empty field at the bottom is for naming the character you'd like to vote for (it has to be in Japanese though, so I suggest using a reference like Wikipedia). The button at the left is the submit button, and at the right is the reset button. Once you've picked, you'll be asked to confirm (pick left button to confirm, the other brings you back to the voting page) and you'll get your wallpaper. This voting starts today, November 17 and ends on December 12. The results will be announced on December 20-21, 2008 at the Jump Festa 2009, as well as the Tales Channel.


1280x1024 | 1024x768 | 800x600
For Hearts updates, they added Richea Spodune to the Characters list, and added the previously announced features to the System page. I've added her 
CG
 and 
Anime
 official art to the gallery, as well as the 
new screenshots
. Wallpapers for Calcedny and Richea have also been put up. Enjoy~
And for your reference~
|| 
1st Character Ranking Results
|| 
2nd Character Ranking Results
|| 
3rd Character Ranking Results