Let's take a look at Kotobukiya's upcoming Alphen figure in full color.
Announced way back during last year's Tokyo Game Show, we finally get to see the colored version of Kotobukiya's upcoming Tales of Arise 1/8 Scale Alphen figure.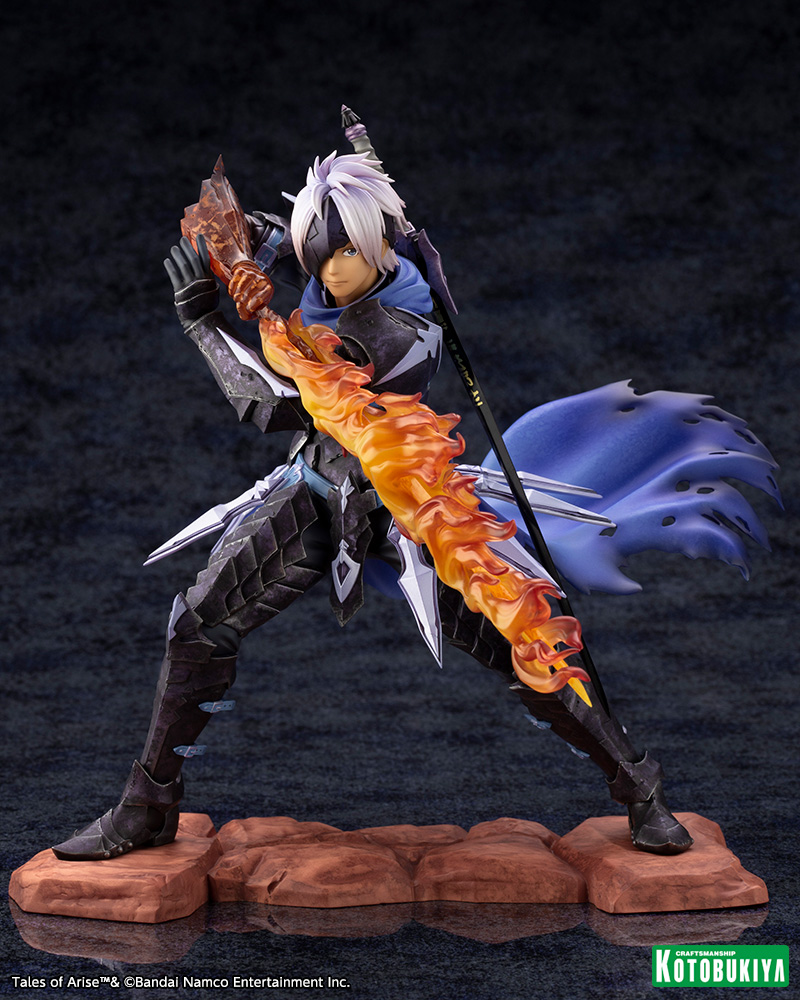 The figure is scheduled for a Winter 2023 release window, with pre-orders now open below:
You can also view the no color prototypes in our previous post.
Also check out the pre-orders for other Tales of Arise figures are currently open, such as the Tales of Arise 1/8 Scale Rinwell figure also by Kotobukiya, or the QPosket line Alphen and Shionne chibi figures.
Rinwell figure pre-orders:
Source: Kotobukiya