Voting closes on December 8!
The Game Awards is an annual awards ceremony that honors achievements in the video game industry as well as hosts new trailers and content for upcoming games. Hosted by Geoff Keighley, this year's The Game Awards 2021 will be held on December 9 at the Microsoft Theater, Los Angeles, and will be streamed live for free.
Out of the 30 available categories, our beloved Tales of Arise has been nominated for Best Role Playing Game/RPG! Arise will be up against some strong contenders, as shown below: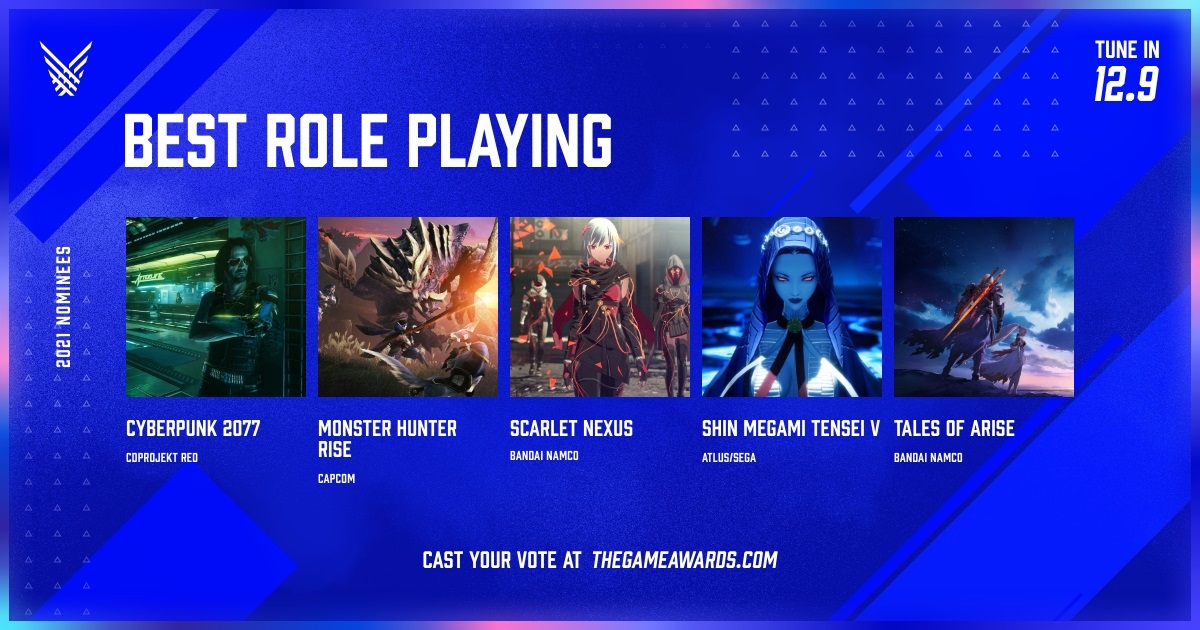 The selection of winners works by allotting 90% from the decision of its curated jury and 10% from the voting of fans. Voting is being held right now at The Game Awards website, and will end on December 8, 6PM PT. Don't forget to drop a vote for Tales of Arise!
Tales of Arise

Tales of Arise
is the latest mothership title (new classification: original title) of the Tales of Series which was first announced during 
Microsoft's Press Conference in E3 2019
. The game was released for the PS5, PS4, Xbox Series X, Xbox One and PC Digital via Steam on September 9, 2021 for Asia and Japan and September 10, 2021 for the rest of the world. The game features use of the Unreal Engine 4 and works on the theme of tradition versus evolution of the series.
Info Page | News | Gallery | Official Website (US) | Official Website (JP)