Similar to how Mystic Artes now have 3D character "cut-ins" instead of the 2D anime-style illustrations, the skits in Tales of Arise will also be making use of the 3D character models.
From the special Tales of Arise live stream, it has been shown and announced that the usual skits will be making use of the characters' 3D models instead of anime-style art. This is similar to how Mystic Arte cut-ins are also now utilizing the characters' 3D models. Most have commented that they are similar to what is featured in Bandai Namco's other recent game, Scarlet Nexus.
A short trailer was shown featuring the skits as well as the other mechanics mentioned (updated with the English version).
An different version of the trailer was also released, with a few other features shown.
Skits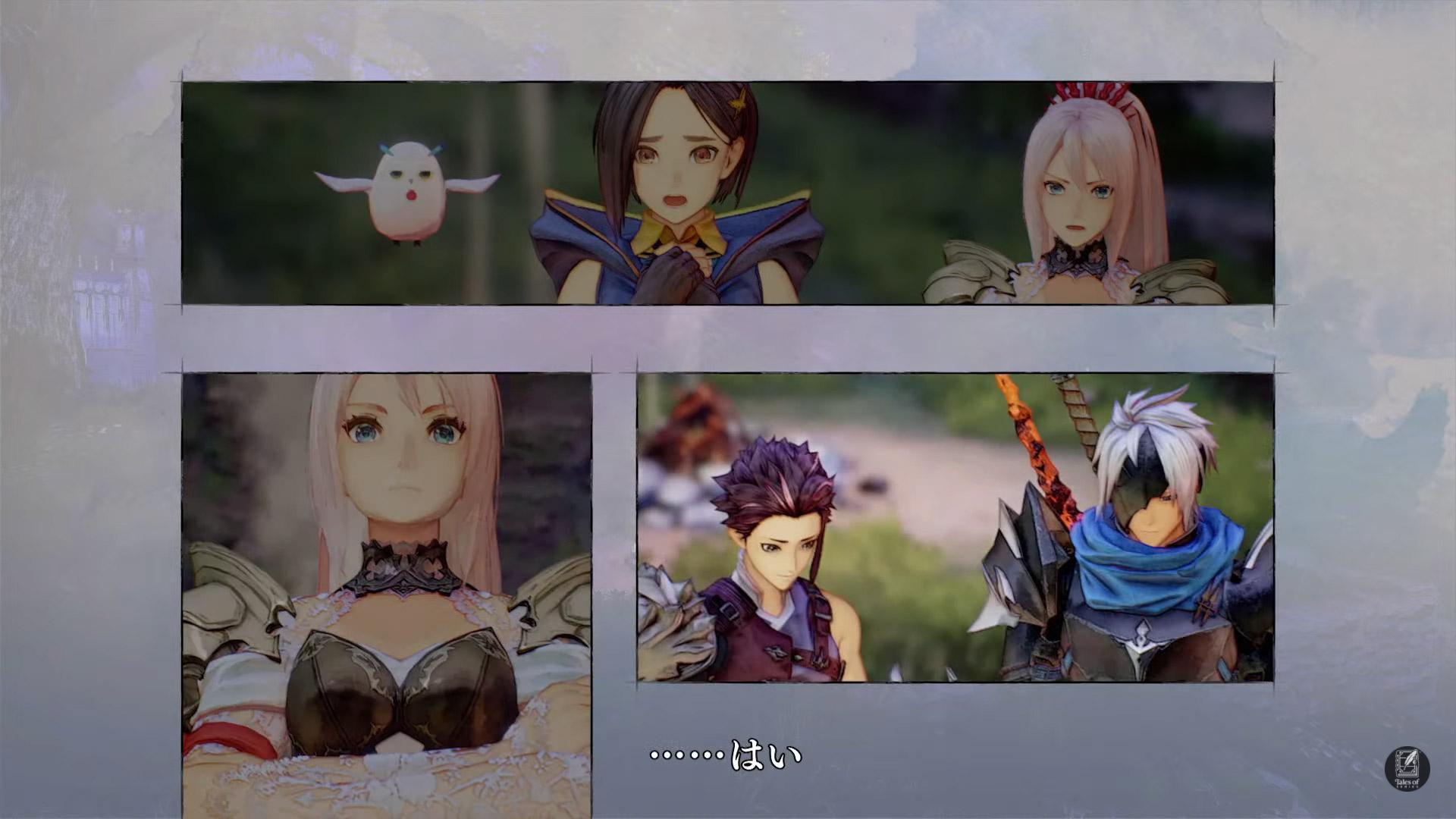 Skits are affected by what attachments, costumes, and area/field (changes the background) the characters are wearing or are in.
Fishing
Areas where you can fish will show swimming fish or bubbles. You first indicate where you cast your line, and once fish bite, you'll be prompted to press a button repeatedly until you get the fish.
You can also choose different lures that may affect what fish you'll get.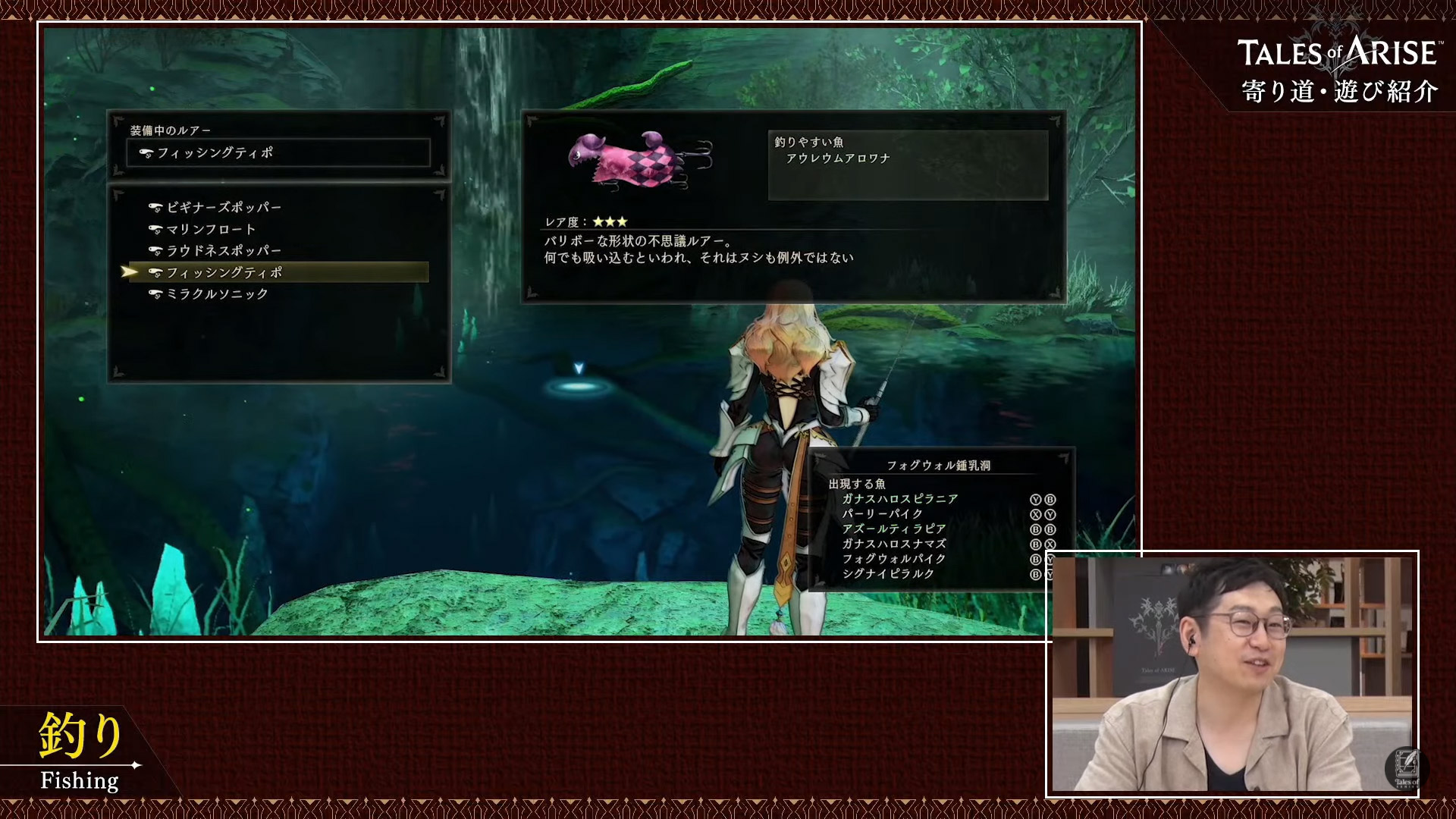 Cooking and Camping
Various dishes can be cooked at camps or other places, which will grant boosts to the party or its members. While camping, skits may occur, and you have the option to talk to one of the characters to get to know more about them.
Looking for Owls
Various owls similar to Hootle will be scattered around the world. Hootle will pop up around the character you're controlling when you're near one. Finding them will give various items.
Artifacts
Dohalim is well-versed in Artifacts, which are special items that pay tribute to other Tales games or Bandai Namco games, and as well as give boosts to the party.
DLC
Screenshots of the upcoming DLC costumes from the special editions of the game were also shown: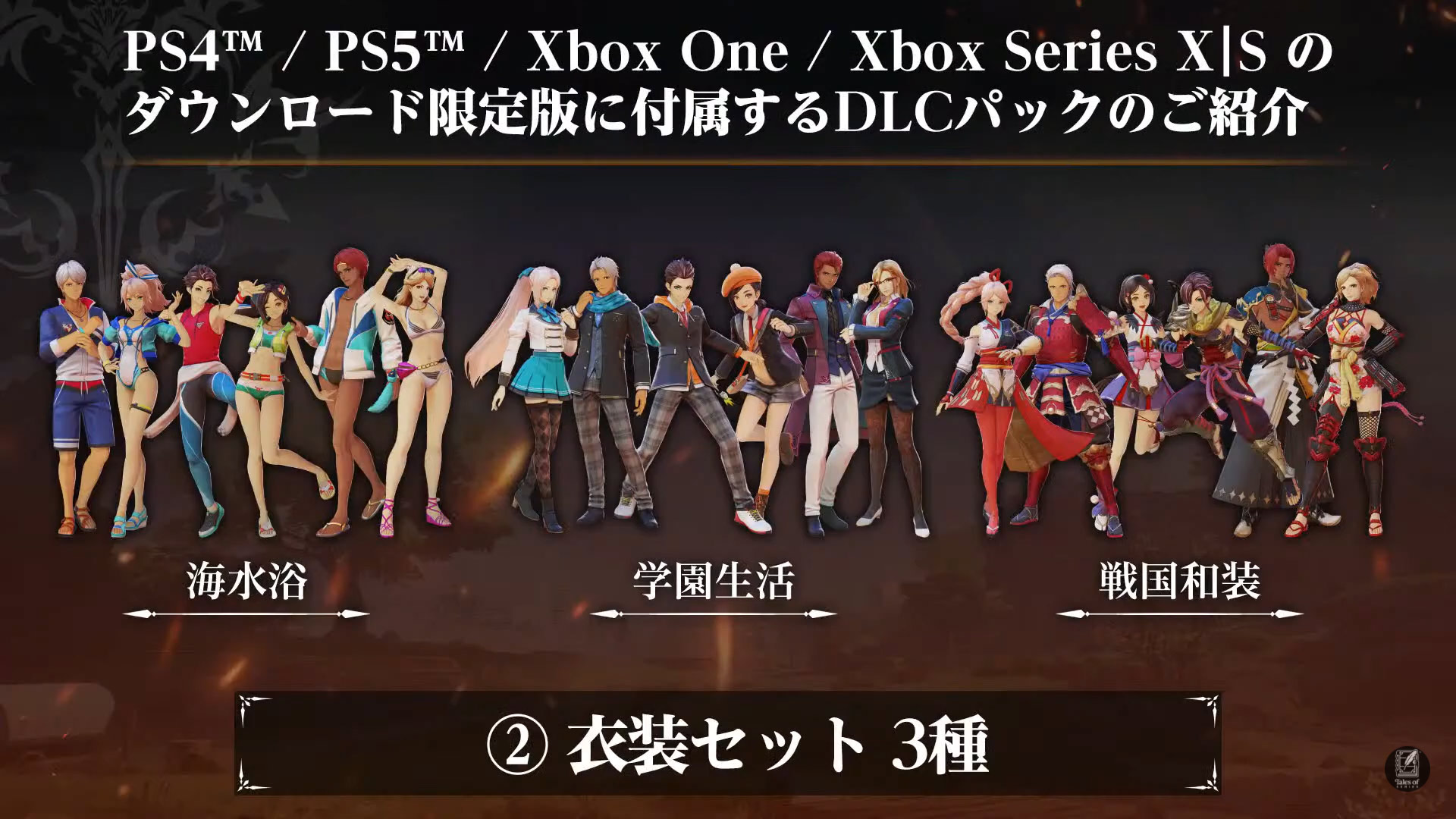 They also included a list of battle BGMs that will be included in the DLC:
More information on the game may come up later, with VTuber Takanashi Kiara holding an interview with Tales Producer Yusuke Tomizawa later, 4 hours from now. Bookmark it below:
Tales of Arise
is now available at the following shops:

 North America:

 Europe:
Tales of Arise

Tales of Arise
is the latest mothership title (new classification: original title) of the Tales of Series which was first announced during 
Microsoft's Press Conference in E3 2019
. The game was released for the PS5, PS4, Xbox Series X, Xbox One and PC Digital via Steam on September 9, 2021 for Asia and Japan and September 10, 2021 for the rest of the world. The game features use of the Unreal Engine 4 and works on the theme of tradition versus evolution of the series.
Info Page | News | Gallery | Official Website (US) | Official Website (JP)