It appears things aren't looking so good for the Tales of Crestoria manga, according to the manga's artist.
In a Tweet by the Tales of Crestoria manga adaptation's artist, Tsubaki Ayasugi, the manga is apparently in a not-so-good state.
クレストリアコミカライズですが、崖っぷちに立たされており、完結できるか危ない状況です。もし、まだ購入を様子見している、迷っている方がいらっしゃいましたら、今購入していただけますと、非常にありがたいです。
自分も一ファンとして、完結まで見届けたいし、描きたいです!#クレストリア

— 綾杉つばき (@tubaki86) June 12, 2023
Their Tweet states:
"The comicalization of Tales of Crestoria is currently in a critical state, and it's in a dangerous situation of whether it will be completed or not. If you have been waiting a bit to see more of it, or are still hesitating, I would be very grateful if you were to purchase it. As one of its fans myself, I want to draw it and see it through completion!"
The thread goes further:
"Honestly, I hesitated at first to make this Tweet. But instead of letting its story just end in the middle, I Tweeted to convey its current situation and get as many people as I could to pick it up. If the comicalization kicks off, this could open the future to drama CDs and possibly other forms of work."
Tales of Crestoria initially released for iOS and Android devices last July 2021. After a short run, it was later shut down in February 2022. The story was later adapted to a manga, with scenario still by Jun Kumagai, and art by Tsubaki Ayasugi.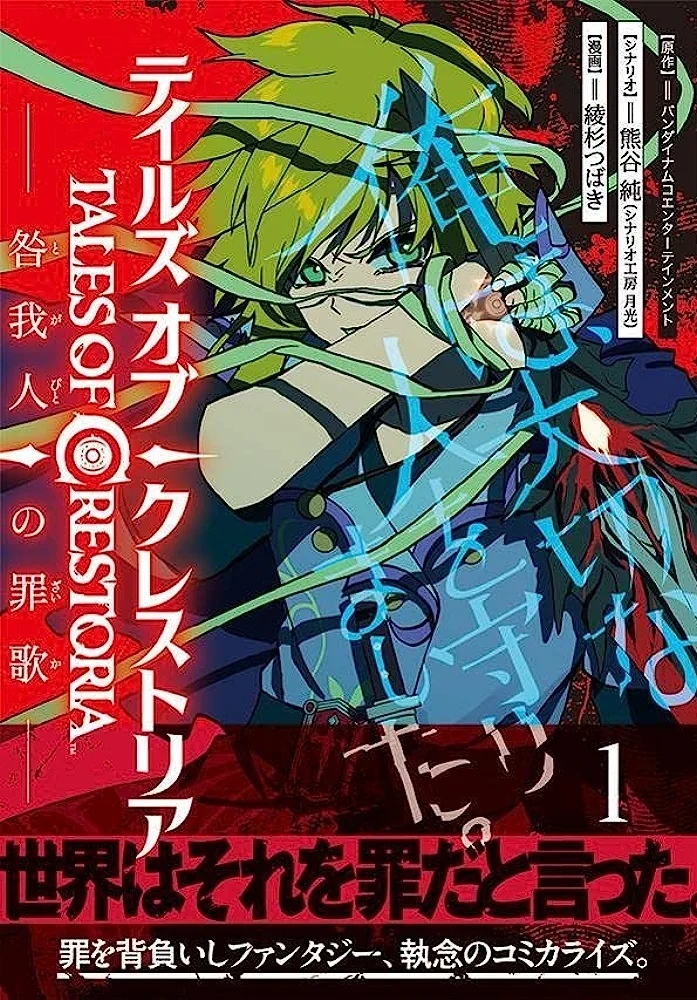 The manga is currently available on the MagaPoke app in Japan (short for Magazine Pocket, the manga app run by Kodansha's Weekly Shonen Magazine) since December 2022. The second volume has also just been released, both as print and on Kindle in Amazon Japan.
The Tweet is also being supported by Kohei Amasaki and Yui Ishikawa, the voice actors of Kanata and Misella, respectively.
With things not looking good for the manga, here's how you can show your support!
Purchasing the physical copy of the manga on Amazon Japan (ships outside Japan to most countries)
Purchase the manga for Kindle
Purchase chapters via MagaPoke. The app can't be installed directly from the Apple App Store or Google Play if you're outside Japan, but workarounds such as QooApp work to get the APK for Android users
If you do not have enough budget to purchase but do have MagaPoke installed, adding the manga to your favorites and leaving a like also helps!
For those within Japan, the manga is also available via the other stores such as Tsutaya, HMV, BookWalker, Renta, etc. Some of these are also accessible overseas.
Let's try to give Tales of Crestoria a little love and let its story see its end!
Tales of Crestoria

Tales of Crestoria
is an upcoming mobile title dedicated for smartphones that is an entirely new story and doesn't focus on previous Tales of titles. The game features Kanata Hjuger, a young man branded as a Transgressor because of the crimeof "protecting someone important" to him. The game will be released for iOS and Android on 2020.
Info Page | News | Gallery | Official Website (JP) | Official Website (EN)