Tales of Crestoria is entering its final stages of preparation.
Announced today via the Tales of Crestoria social media channels (Twitter, Facebook), Tales of Crestoria is already in its final stages for both the English and Japanese versions, and that the game will "launch in the near future."
An update on release date
We have an update on the release date on attached here.

Once service has begun, we will be making announcements on the social media channels.
We offer our sincerest thanks for your support for TALES OF CRESTORIA. pic.twitter.com/dCQG7PjOKK

— TALES OF CRESTORIA (@to_crestoria_EN) July 14, 2020
Also to allow synchronous release worldwide, the team plans to have Tales of Crestoria be installable prior to the actual start of the game service. Maintenance will be done prior then and the official release will be via the Tales of Crestoria social networks.
They also released a special Pre-release Special Skit featuring Kanata, Misella and Vicious talking to the players about the upcoming release.
In addition, SSR Memoria Stones for four of the six main characters have been introduced (Kanata, Misella, Vicious and Aegis). This may be the first time you have seen this, although those who were able to play the limited open beta for Indonesia and Canada may have already seen this.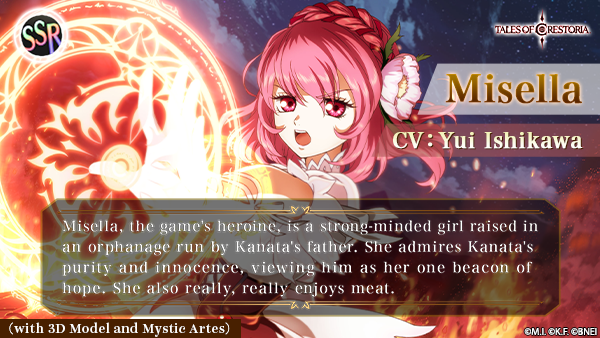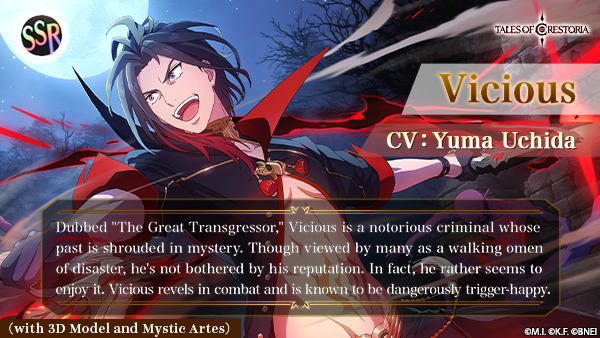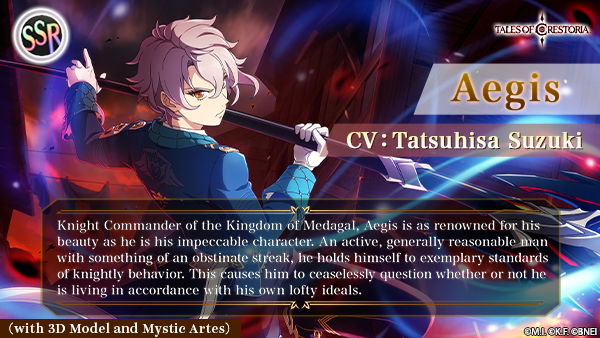 SSR Memoria stones for the main characters can be acquired from the game's gacha, while the SR stones (which have no Mystic Arte) can be obtained as you progress the game.
They have also announced that Tales of Crestoria has exceeded 1 million pre-registrations since the other day. It's amazing!
Stay tuned for updates!
Tales of Crestoria

Tales of Crestoria
is an upcoming mobile title dedicated for smartphones that is an entirely new story and doesn't focus on previous Tales of titles. The game features Kanata Hjuger, a young man branded as a Transgressor because of the crimeof "protecting someone important" to him. The game will be released for iOS and Android on 2020.
Info Page | News | Gallery | Official Website (JP) | Official Website (EN)