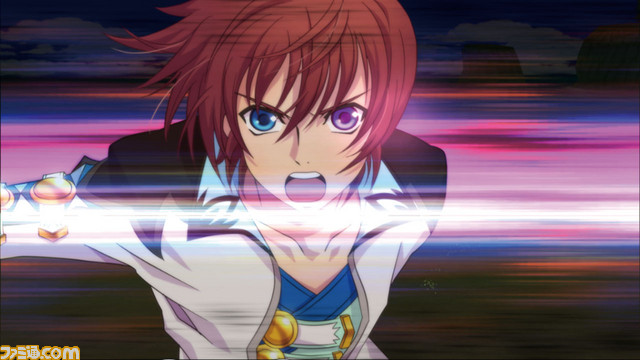 An article from Famitsu.com reveals a few new screen shots and the first trailer for Tales of Graces f.

Click the thumbnail on the left to view Famitsu's page, and the right to view the new trailer on our YouTube channel.
The trailer shows some post-ending scenes. We see Sophie offering flowers to Lord Aston's grave, thinking that one day, everyone else will leave her behind as they go on to the next life. She imagines that it is Asbel's name on the grave stone, and thinks that it would be very sad to be left alone. She wishes, "It'd be better if I was able to go with everyone else instead."
More info: According to ToPNDX's staff blog, the "f" in the game's title means "Future". The post-ending events will start off half a year after the original ending, with monster attacks increasing throughout the world. Asbel and party set off again to find a fix to this. This new after story chapter contains a voice script already 3/4 that of the original Graces' script. Now that's long.
Sophie's new costume is designed by Mutsumi Inomata. It is to be interpreted as Sophie being just a normal girl residing within the world. Hideo Baba states that the other characters will be getting their own new costumes to fit the post-ending scenario.