The Tales of Hearts R website has been updated with the first character videos for Hisui/Jadeite Hearts, Innes Lorenz, Beryl Benito and Kunzite.

Also, a very Happy Thanksgiving to all our US site visitors! We're all really grateful of your continued support to AC!
We don't have turkey so have some Tales food instead.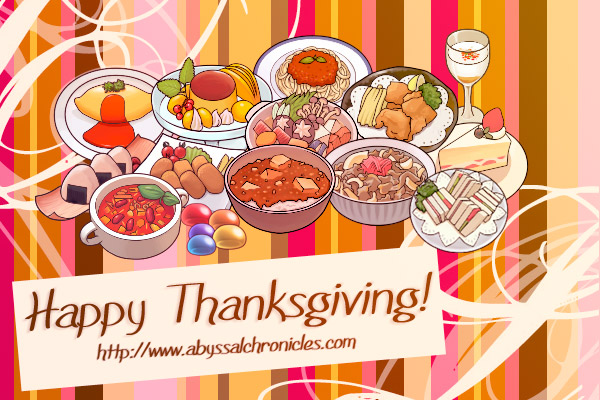 Tales of Hearts R will be released for the PlayStation Vita sometime Spring 2013.