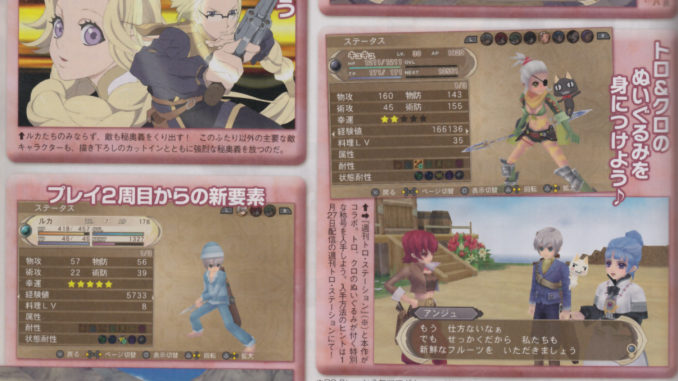 Only a day away from Tales of Innocence R's release and the info still keeps on coming. This new scan reveals a lot of stuff today: The Mystic Arte cut-ins of two of the game's antagonists, Toro and Kuro (Sony Cat and his neighbor) cameos in the form of attachments, even more cameos from Tales of Hearts and some special goodies in the game's second playthrough.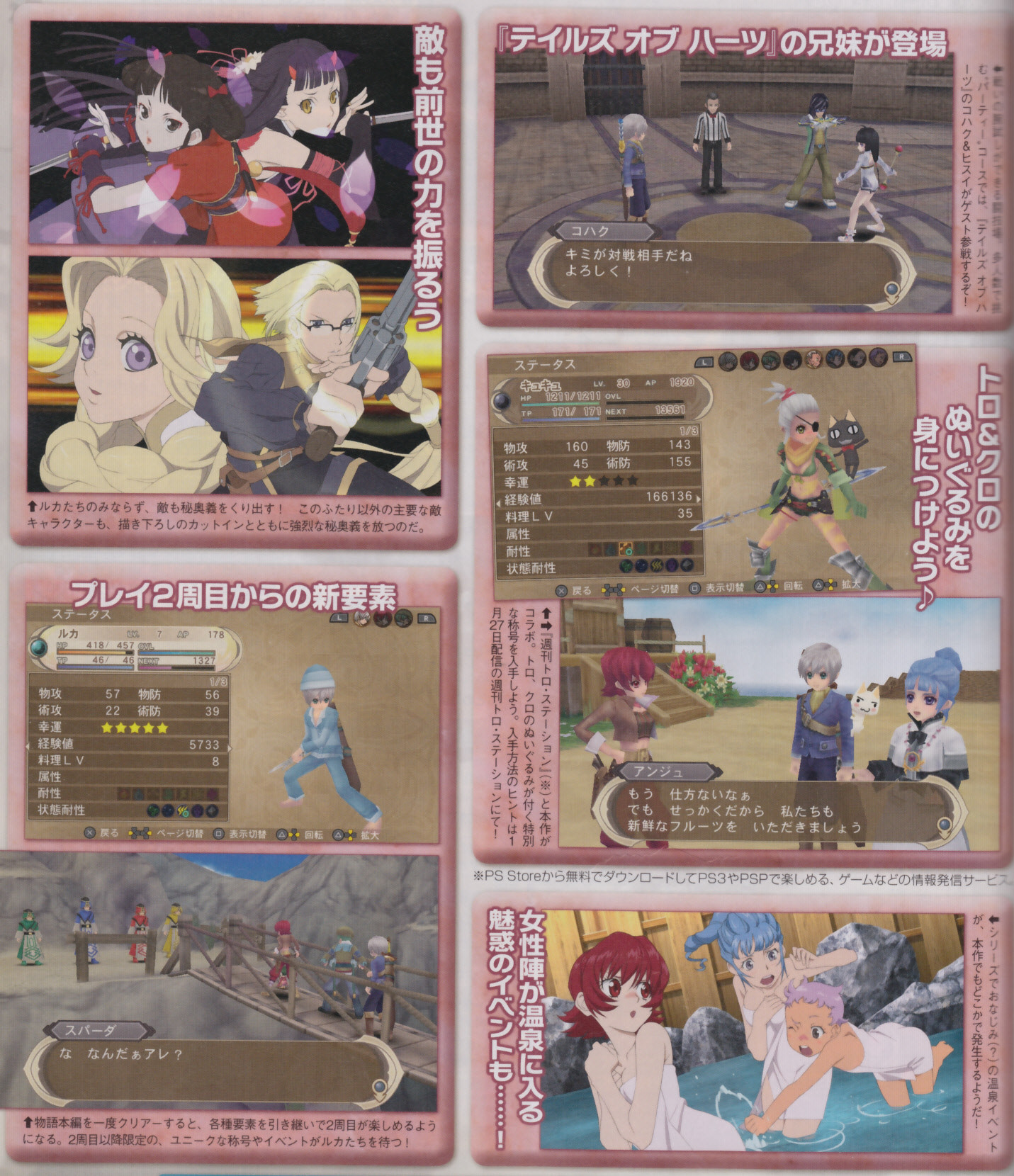 The Hi-Ougi/Mystic Arte cut-ins shown in the scans are of Thitose Cxarma and Albert Grandeioza, two of the game's many antagonists. Their past lives, Sakuya and Himmel respectively, are also shown in their cut-ins.
Attachments of Toro and Kuro (a.k.a. the Sony Cat and his neighbor) have also been confirmed in the scan. These will also be announced in this week's Weekly Toro Station on January 27th. No date or price yet for these DLC.
Fans of Tales of Hearts will also love this bit of news. It was announced last month that Milla Maxwell from Tales of Xillia will be appearing in the game as a cameo battle in the arena. Milla is actually the cameo for just the singles battles. If players go through the party battles, they will come face to face with Kohak Hearts and Hisui Hearts.
And lastly, a few features shown once you reach your second playthrough of the game include some sort of unique and funny event Ruca and party will experience, as well as some costumes obtainable only during the second playthrough. What's shown in the scan is just a pajama set for Ruca, so I'm unsure if everyone gets pajamas or it would depend on the character.
Only one day left until Tales of Innocence R's release! Pre-order yours now before stock runs out! The Asian version has already run out on Play-Asia.
And to those who missed them, you can download the full version of Innocence R's opening, New Day, New Life here. The karaoke/off-vocal version is also available here.