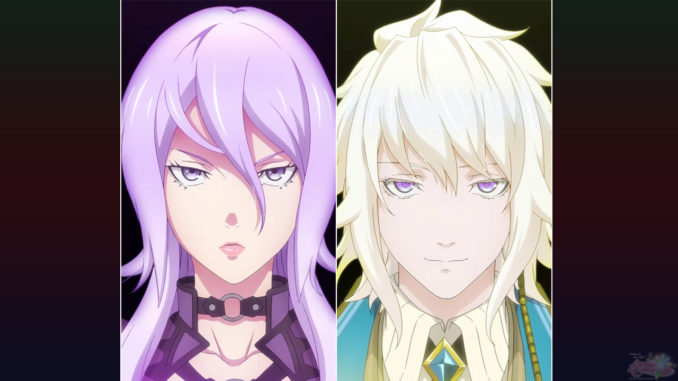 The last batch of trailers for the members of the Federation are now out.
Here is the last batch of Tales of Luminaria character trailers for those from the Federation. Bandai Namco is releasing one trailer a day, but for the purposes of the website, we're spacing them out to every three trailers.
Lucien Dufaure (リュシアン・デュフォール, ruushan dufooru)
We are all just trying to protect the Federation's future.
CV: Micah Solusod (English); Yuuto Uemura (Japanese)
Birthday: October 13th, 980 Year of the Creator
Weapon: Long Sword
Japanese version trailer here.
The head of Blaze who possesses superior combat and leadership skills. Owing to a wisdom beyond his years, he's found success in executing a wide range of tactics, which has earned him the trust of his instructor. But his kindness and his penchant for tea and sweets doesn't give him a strong impression as a commander. He's occasionally been seen clutching his chest as if in pain.
Lisette Regnier (リゼット・レニエ, rizetto renie)
I'm about to get serious. Take notes.
CV: Colleen Clinkenbeard (English); Yuu Shimamura (Japanese)
Birthday: June 14th, 973 Year of the Creator
Weapon: Twin Pistols
Japanese version trailer here.
In charge of Aedis Knight Academy's special elite class, Blaze. Each year, she pits the best of the incoming class against each other and takes the top two knight candidates as her students. Her martial skills are top class and, although she's got the experience to back it up, she stays off the front lines for some reason. Her teaching style is brutal and unflinching, but not without care. She's a longtime acquaintance of Gaspard's, and it seems they know each other very well...
Jerle Federation Trailer
In addition, a summary trailer of the Jerle Federation characters was also released. View it below.
It seems the next batch of characters will be for the Adventurers batch. The end of Lisette's trailer shows a sneak peek of Edouard Rouquier, as voiced by Jason Liebrecht in English.
Tales of Luminaria

Tales of Luminaria
is an upcoming Tales of Series original title for iOS and Android released November 2021. The game was first announced during
Gamescom Opening Night Live
. Unlike the recent Tales mobile games, Luminaria has been
reported
to have its own original world with only original characters and no previous Tales characters, as well as an English dub. Unfortunately, the game has announced termination of service worldwide on July 19, 2022.
Info Page | News | Gallery | Official Website (EN) | Official Website (JP)